Le Tombeau d'Alexandre (The Last Bolshevik)
(1992)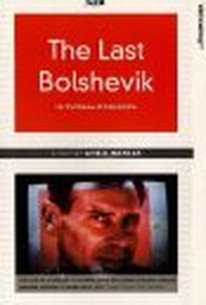 AUDIENCE SCORE
Critic Consensus: No consensus yet.
Le Tombeau d'Alexandre (The Last Bolshevik) Videos
Le Tombeau d'Alexandre (The Last Bolshevik) Photos
Movie Info
The life of filmmaker Alexander Medvedkin (1900-1989) serves as a template for exploring the history of Russia during that period, from its takeover under Lenin and the Bolsheviks, to the advent of the most hopeful part of the Gorbachev era which prefigured the demise of the U.S.S.R. As a filmmaker, Medvedkin had a motto which explains many of his works: "It is not the past that dominates us, but images of the past." This documentary features clips from many of Medvedkin's and his contemporaries' films, features interviews with the man and his daughter, and celebrates his accomplishments. In an interesting sideline, he invented a camera which could be attached to a modified rifle, so that soldiers could film battle scenes. ~ Clarke Fountain, Rovi
Rating:
NR
Genre:
, ,
Directed By:
In Theaters:
On DVD:
Runtime:
Studio:
Critic Reviews for Le Tombeau d'Alexandre (The Last Bolshevik)
Audience Reviews for Le Tombeau d'Alexandre (The Last Bolshevik)
With all the time I have spent in darkened rooms watching the flickering images of cinema over the years, I am surprised whenever I come across a new element of movies I had never heard of before. One such example is an intriguing looking retrospective of Lithuanian cinema at the Museum of Modern Art. Another example is on display in "The Last Bolshevik" which is a documentary about Aleksandr Medvedkin, born in 1900, who came of age during the Russian Civil War, exchanging Christianity for Communism, becoming a film director, and dying in 1989, just as the whole thing was falling apart.(Tombstones are a frequent symbol in this documentary.) Since Chris Marker is handling the festivities, you know you are not going to get the usual talking heads recap of a life and career we should know more about and that's certainly the case here, while explaining why his work is so obscure. Starting out with Medvedkin's "Happiness" made in 1934 which looks like it is worthy of wider attention, especially in one scene where the soldiers wear masks, Marker dissects propaganda in fine detail, showing how often it is different from reality but also how often it is confused with reality. Medvedkin would try to capture the reality of the countryside in his later films, but this was not the reality the Party bosses wanted seen, so they squashed his films. They did not want it to be known how badly the farm collectivization program was going, amongst other things. This just goes to prove that the audience will usually prefer a more sanitized version over the harsh light of realism. If that is not enough to convince you to see "The Last Bolshevik," then I would also like to mention that it has the coolest intermission ever.
A fascinating exploration of the history of the Soviet Union and early Soviet cinema through the figure of a repressed and forgotten filmmaker. Structured as a series of video letters addressed to his friend Alexander Medvedkin, a Soviet filmmaker who lived through the birth and chaos of the Soviet Union and whose films were banned before release, Marker's film traces the history of Soviet cinema through Medvedkin and his contemporaries Eisenstein, Vertov, Dovzhenko, and novelist Isaac Babelthis. I've already seen The Train Marches On, Marker's previous film on Medvedkin and his agitprop trains, and Marker incorporates some of it into this film. Continuing his obsession of the nature of images his so illustrated in Sans Soleil, Marker explores how fictional cinematic images, like that of the famous Odessa stairs sequence in Battleship Potempkin, become accepted as historical truth. Although I haven't seen any early Soviet films other than Potempkin and MWtMC, and can't tell the difference between a gulag and a kulak, I was completely captivated by Marker's insightful essay, which creates so many clever insights through his esoteric connections between fact and fiction, history and film.
X. T. C.
Discussion Forum
Discuss Le Tombeau d'Alexandre (The Last Bolshevik) on our Movie forum!