They Killed Sister Dorothy
(2008)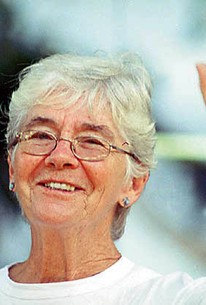 They Killed Sister Dorothy Photos
Movie Info
Sister Dorothy Stang was a nun from Ohio who was seventy-three years old when she was murdered in Brazil. Stang was part of a group of Christian activists who were working with natives in the Brazilian rainforests to create sustainable agricultural projects to help the locals support themselves without damaging the environment. Stang and her colleagues were also helping native landowners reclaim land that had been stolen or taken from them under false pretenses by ranching and logging concerns. Stang's efforts to help Brazil's poor did not make her many friends among the wealthy and powerful, and when she was killed, many believed she was the victim of hired assassins working under the command of men wanting to protect their political and economic interests. Filmmaker Daniel Junge directed the documentary They Killed Sister Dorothy, which profiles the late Sister Stang and offers both evidence and informed opinion about who killed her and why. Narrated by Martin Sheen, They Killed Sister Dorothy was a prize-winner at the 2008 South by Southwest Film Festival.
Critic Reviews for They Killed Sister Dorothy
All Critics (8) | Top Critics (4) | Fresh (8) | Rotten (0)
a stirring doc on how landowners paid to have an activist nun slaughtered in Brazil

They Killed Sister Dorothy chronicles the life of Sister Dorothy Stang, the 'Angel of the Amazon', her execution-style murder in 2005 and the aftermath.
Daniel Junge's They Killed Sister Dorothy impresses and enthralls, balancing moral outrage and courtroom melodrama in a documentary filled with the sort of colorful characters one usually encounters only in fictional crime stories.

It's riveting stuff, painting a vivid picture of just what kind of corrupt system Dorothy Stang lost her life opposing.
March 27, 2008
Hollywood Reporter
Top Critic
An engrossing documentary on the life and work of Amazonian activist Sister Dorothy Stang and the trial of those involved in her murder in 2005.

Spirituality and Practice
... at its heart, this is really a story about the wealthy versus the poor, and about an activist trying to protect a natural resource from those who would destroy it for profit.

Audience Reviews for They Killed Sister Dorothy
There are no featured reviews for They Killed Sister Dorothy at this time.
They Killed Sister Dorothy Quotes
There are no approved quotes yet for this movie.
Discussion Forum
Discuss They Killed Sister Dorothy on our Movie forum!