Flicker
(2008)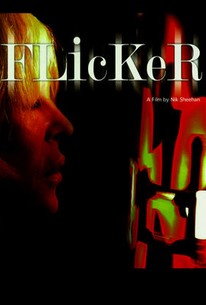 AUDIENCE SCORE
Critic Consensus: No consensus yet.
Movie Info
"Really, I think, behind everything, he was trying to teach people to see differently." -Genesis P-Orridge, on Brion GysinFLicKeR tells the story of the influential yet little-known artist Brion Gysin (1916-1986), and his amazing dream machine, a drug-free way to achieve altered states of mind through dancing pulses of light, which he and his friends believed would revolutionize human consciousness. Featuring greats like William S. Burroughs and Brion Gysin (in archival footage), singer Marianne Faithfull, rocker Iggy Pop, Sonic Youth guitarist Lee Ranaldo, singer/artist Genesis P-Orridge of Psychic TV, poet John Giorno, filmmaker Kenneth Anger, Yeah Yeah Yeahs guitarist Nick Zinner, and artist/turntablist DJ Spooky, among other counter-culture superstars, FLicKeRis a hypnotic documentary that asks fundamental questions about an individual's freedom to dream and create. The Dream Machine looks simple enough: a 100-watt light bulb, a motor, and a rotating cylinder with cutouts. Just sit in front of it, close your eyes, and wait for the visions to come. The Dream Machine offers a drugless high that its creator -- poet, artist, calligrapher, and mystic Brion Gysin -- believed would revolutionize human consciousness. He wasn't alone. William S. Burroughs thought it could be used to "storm the citadels of enlightenment." With a custom-made Dream Machine in tow, Nik Sheehan takes us on a journey into the life of Brion Gysin -- his art, his complex ideas, and his friendships with some of the 20th century's key counterculture figures. Taking the Dream Machine as the basis of its explorations, FLicKeR asks crucial questions about the nature of art and consciousness, and imagines a humanity liberated to explore its creativity in complete freedom. FLicKeR has played numerous prestige international film festivals and was released theatrically across Canada in winter 2009, to rave reviews and universal praise. --© Anthology Archives
Audience Reviews for Flicker
Wow! This was interesting. I had never heard of the machine that provides a natural high - the dreamachine. It seems strange that it fell out of favour from its original rise in the sixties but perhaps narcotics were more appealing.
John Ballantine
Super Reviewer
Flicker Quotes
There are no approved quotes yet for this movie.
Discussion Forum
Discuss Flicker on our Movie forum!