Waveriders
(2009)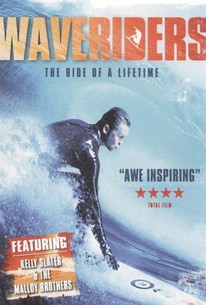 Movie Info
With this unusual, way-offbeat documentary, Joel Conroy offers an unique take on a familiar subject: the film examines the Irish origins of the west coast surfing culture. Conroy filters this history through the tragic life of George Freeth - an Irish transplant who turned early 20th century Hawaiian kings onto surfing, and thus resurrected a long-buried pastime that eventually spread to the masses. The film immediately delves into Freeth's tale, then travels around the world charting his influences across numerous cultural boundaries - from Hawaii, to sunny Southern California, to the "mother country" of Ireland. The film culminates with the makers' decision to take on-camera rides on colossal, 50-foot waves just off of the Irish coast.
Critic Reviews for Waveriders
Audience Reviews for Waveriders
Waveriders Quotes
There are no approved quotes yet for this movie.