Hide And Seek (Soombakkokjil)
(2013)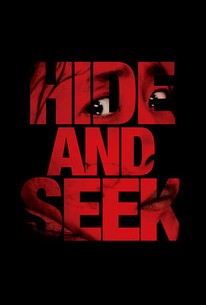 AUDIENCE SCORE
Critic Consensus: No consensus yet.
Movie Info
Huh Jung's thriller Hide and Seek tells the story of Sung-soo, a happily married, financially secure man whose life comes unraveled after his brother disappears. In an attempt to find out what happened to his sibling, Sung-soo visits the brother's abandoned apartment where he discovers unusual symbols and frightened neighbors. Soon after, he finds the same strange markings in his own house, and soon he faces threats he never could have imagined. ~ Perry Seibert, Rovi
Critic Reviews for Hide And Seek (Soombakkokjil)
All Critics (2) | Fresh (2) | Rotten (0)
It's entertaining in the creepy way it plays out as a home invasion flick against an unlikable materialistic family.
first-time director Huh Jung shows a real mastery of pacing, atmosphere and tension as well as a thematic engagement with the destructive power of material acquisitiveness.
Audience Reviews for Hide And Seek (Soombakkokjil)
A wealthy Korean man investigates the disappearance of his estranged stepbrother from a slum apartment complex; could he have been a serial killer? Although it's burdened by a large number of horror movie cliches and illogical behaviors, this K-horror also has enough mystery and psychological layers to earn a mild recommendation.
½
In many ways I thought this was a pretty good movie. It's well-paced, good atmosphere that generates some creepy moments. Ultimately, however, I think the story, while there's a good idea behind it, isn't really as satisfying as it could have been. First of all the family the villain is going after is fairly unlikable, so it's really hard to care what happens to them once their lives are in real danger. I do think, however, that the movie does a good job at diverting attention away from who the real villain is by throwing in a red herring that is present throughout most of the film. They do a great job at it because they actually spend considerable time developing this and giving the character that is believed to be the killer, the main character's brother, motivation to want to go after his adopted brother's family. So in that regard, the movie works because they spend so much time developing this part of it that you believe that this must really be what's going on. Meanwhile giving you clues as to who the real villain is. That part of the film was well-executed and smart. I don't have a problem with the reveal of the actual villain other than the fact that there's a few holes once your really think about it. The person who really did these things wasn't as tall as the person they showed committing these crimes. In fact, it was obvious that it was a completely different person. They tried to justify it by having the real villain wearing as baggy clothes as possible to give off a similar appearance to the person they cast to do the stunts. But it doesn't work, it's obvious that it's two different people. That's insulting to my intelligence. I can SEE that it's not the same person. Hell, I can notice that they're not even the same gender. Yet you want me to buy into your 'twist'. Fuck no. I think that definitely kept the movie from being better, at least in my mind. I did like the villain's materialistic motivations for doing what they did, but I needed just a little bit more than that. This certainly has its moments, and some good acting, but poor characterization and an incredibly insulting twist/reveal keeps this movie from being better than it should've been.
Jesse Ortega
Super Reviewer
Hide And Seek (Soombakkokjil) Quotes
There are no approved quotes yet for this movie.
Discussion Forum
Discuss Hide And Seek (Soombakkokjil) on our Movie forum!