9 to 5: Days in Porn
(2008)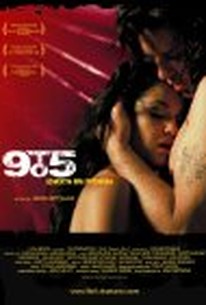 AUDIENCE SCORE
Critic Consensus: No consensus yet.
9 to 5: Days in Porn Photos
Movie Info
Compiled from a year's worth of footage, this film documents the day-to-day lives of people who work in the world of porn - a massive industry, with legions of employees who have no connection to the world of adult film besides their paycheck. The sex industry, however, remains rife with questions about taboos and morality, and sometimes even workers in the most mundane positions can end up taking home tensions as a result. ~ Cammila Collar, Rovi
Rating:
NR
Genre:
, ,
Directed By:
In Theaters:
On DVD:
Runtime:
Critic Reviews for 9 to 5: Days in Porn
There are no critic reviews yet for 9 to 5: Days in Porn. Keep checking Rotten Tomatoes for updates!
Audience Reviews for 9 to 5: Days in Porn
I couldn't be any happier that the director doesn't really make any judgments about pornography, but I could have been happier with the bulk of the documentary's focus. In the beginning, I was interested by the personal dynamics of the porn stars and their significant others, surprised by how together they seemed to be. By the end, you could see the pain in the faces of one half of the couple as they publicly examine their true feelings about their significant other's life style. In the course of 90 minutes, the woman in the main couple, though involved in porn like her hubby, goes from upbeat about their lifestyle to the verge of self-destruction. Sasha Grey, clearly the retroactive star, comes off just as pretentious as she has seemed in all her subsequent interviews. It's an interesting watch, but not particularly well constructed or incisive. I guess the inclusion of a few hardcore scenes was supposed to achieve this, but these are pornographic actors. Imagine watching a documentary where actors act scenes and you're supposed to learn something by watching them cut, stop, reposition, and repeat. Overall, this film is about as bland, which is a pretty damning critique for something about pornography.
Bryan Way
½
The hardest part was watching porn actress Audrey Hollander as she's completely condescened by and subserviant to her egotistical and trashy husband... I thought at first that maybe she was just less intellectual than I thought, but realized later that she may be on more drugs than they were showing. She looks and acts like a shell of a person and my heart really went out to her near the end, when she was feeling ill on set after using enemas for unatural things and her so called "husband" (who speaks for and controls her like a pimp) tells her to just "shake it off" and have a beer because she's due for another scene shortly. Then when she does this very hard core scene and is choked greatly by a very large man, she sits there with her eyes closed looking like she's about to die from receiving the worst beating ever! So, so sad... When the credits roll and they recap where everyone is a year later, all they have to say about Audrey is; "Audrey is better...". If that isn't the ultimate and purest form of abuse by one's self and the one they call "husband" caught on film, I don't know what is. I still feel it has a double meaning, where the creators also meant it to mean; "Audrey is better... than her controlling, masochistic husband" or even "Audrey is better... than all of this." I dare anyone who watches porn to watch this movie and read the true stories on www.shelleylubben.com and not feel complete remorse for the emotionally and physically abused women in this industry. I am personally shocked and disgusted. What I've learned (or already knew): - no amount of money is worth seriously hurting yourself or others... - real love means not asking for anything in return... - if something seems off or odd, it is... - we all have the power to control our own lives and obtain what we wish for... - treat others with respect and you'll get so much more back in return... P.S. - My heart goes out to all the women in this industry and especially you, Audrey. If you ever read this, it would do you well to really consider and digest the thoughts and lessons learned above.
Chancius Drzewucki
Discussion Forum
Discuss 9 to 5: Days in Porn on our Movie forum!