Absence
(2013)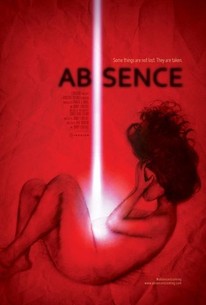 Movie Info
Expectant mother Liz wakes to find her nearly-to-term pregnancy has disappeared overnight. When doctors can find no medical explanation for the loss, police treat Liz and her husband Rick as prime suspects in what has now become a missing child case. Only Rick and Liz's brother Evan trust her version of events. As word spreads, the young couple is subjected to the unwanted attention of the police and prying neighbors. Evan feels for his sister and, as a film student, begins documenting her story. Even though he can't prove Liz's innocence, he sets out to tell her side of what happened and to set the record straight. To relieve some of Liz's grief, Rick and Evan take her on a vacation to the mountains. Evan meets a local girl named Megan and the two hit it off. Things begin to settle down and Liz's spirits even start to improve. But as Evan continues documenting their vacation, unusual patterns arise. Liz still has no real answers for the disappearance of her baby despite his interviews and questions. Evan and Rick are horrified when her condition visibly declines. No one can ignore the fact that something is very wrong with Liz. When the trip spins out of control they realize that whatever happened with Liz and her baby isn't over. None of them are safe. (c) Cinedigm
Critic Reviews for Absence
Audience Reviews for Absence
This is The Fourth Kind meets Paranormal Activity in a really bad way. Most of the dialogue is unnecessary, trying too hard to make it seem real. Unfortunately, what that did is lose my interest in the process.
Chris Hernandez
Super Reviewer
Absence Quotes
There are no approved quotes yet for this movie.
Discussion Forum
Discuss Absence on our Movie forum!