Afro Samurai: Resurrection
(2009)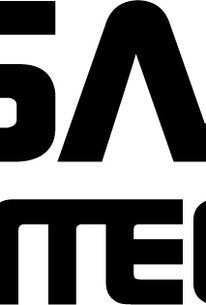 AUDIENCE SCORE
Critic Consensus: No consensus yet.
Movie Info
The super bad samurai who avenged his father and found a life of peace is pulled back into the game by a deadly beauty from his past as the cycle of vengeance continues in Afro Samurai: Resurrection. There was a time when Afro Samurai (voice of Academy Award-nominee Samuel L. Jackson) was quick to duel, but these days he prefers serenity to swordplay. Still, there are those who will never allow the retired master to live down his violent past, and when the hatred in Sio (Lucy Liu) grows too powerful to contain, she vows to teach Afro Samurai a painful lesson in humility. Mark Hamill and RZA lend their voices to director Fuminori Kizaki's bloody animated sequel.
Critic Reviews for Afro Samurai: Resurrection
There are no critic reviews yet for Afro Samurai: Resurrection. Keep checking Rotten Tomatoes for updates!
Audience Reviews for Afro Samurai: Resurrection
Is this serious? No, not at all. Anyone who takes this seriously at all is completely missing the point. Afro Samurai is a hilarious spoof of 2 popular genres from the 70s, Kung-Fu action flicks and blaxploitation, and Afro spoofs them beautifully (the "beautifully" part is meant to be taken literally, the animation is awesome). The storyline is thin, but since it revolves around a classic staple of the 2 aforementioned genres, avenge father's death storyline, you can forgive it rather easily. The action sequences will make your head spin and the humor is as dark as it is hilarious. Highly recommended and absolutely worth at least one viewing.
Jacob Ethington
Super Reviewer
A nice continuation to the awesome Afro Samurai series. It sticks a little too close to the original episodes in a lot of ways, but Lucy Liu's character makes Resurrection a worthy watch for the Afto fan.
½
Afro Samurai / Afro Samurai Resurrection This is definitely one of the best manga flicks I've seen in awhile, the animation is so fluid and beautiful in places its truly a work of art. The plot is unoriginal and pretty predictable hehe think a Clint Eastwood 'man with no name' type black Samurai and lots of disposable enemies along the way ;) Sure you know how its gonna end and whats gonna happen in every scene but it looks lovely and has some brilliant voice casting through both offerings (English versions). Of course you have Sam Jackson perfectly cast for Afro, but throughout both films there is Mark Hamill (animation stalwart), Lucy Liu, John Di Maggio (Bender fame), Dwight Schultz (A-Team) and the always great Ron Pearlman. I prefer Resurrection over the first I think, the inclusion of Lucy Liu as a sexy bitch hell bent on revenge tickles my fancy :) both films are kinda the same to be honest but Res is alittle more action packed with less flashbacks making the plot easier to follow. The first does jump around alot and only has action at the start and end really, some great sword fighting moments but limited compared to Res. The other thing I don't really like about Afro is the amount of robots or 'Terminator' like opponents Afro comes up against, it just seems to cheapen the whole idea for me, its a concept that's been done too much. Plenty of blood spurting about in both accompanied by some nice sound effects and a decent soundtrack but I tend to lean towards Res as it is alittle more 'Blade' like if you get me haha both are brilliant though.
Phil Hubbs
Super Reviewer
Afro Samurai: Resurrection Quotes
| | |
| --- | --- |
| Afro Samurai: | Watch your damn mouth |
| Afro Samurai: | Watch your damn mouth. |
| Afro Samurai: | It begins again... |
| Afro Samurai: | It begins again. |