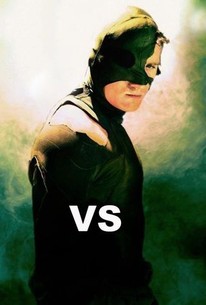 Vs.
2011, Action/Mystery & thriller, 1h 20m
4 Reviews
250+ Ratings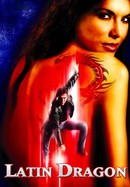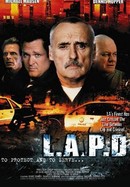 L.A.P.D.: To Protect and to Serve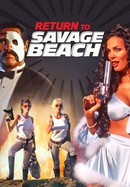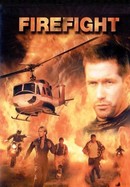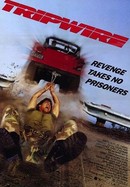 Rate And Review
Movie Info
An archenemy forces four young superheroes to complete a set of deadly challenges, or else innocent lives will be forfeit.
Audience Reviews for Vs.
"All Superheroes Must Die" starts with Charge(Jason Trost, who also wrote and directed) waking up in the middle of a deserted street, battered and bruised. He is not alone, as he is also soon joined by his superhero comrades, Cutthroat(Lucas Till), Shadow(Sophie Merkley) and The Wall(Lee Valmassy). See, it seems their archenemy Rickshaw(James Remar) is tired of having his ass handed to him on a regular basis, so he has forced these heroes to play games in order to save the townspeople, on his own terms, of course. And if round one does not go well, then there is always the bonus round. "All Superheroes Must Die" proves that sometimes low budget is the best way to go, even with superhero movies, as it allows the filmmakers to take risks with the characters that larger productions could not dream of making.(It is a neat idea to get around special effects by de-powering the characters.) Granted, it is does start out kind of nihilistic but eventually once the viewer learns more about this world and the characters, we come to care about them and get valuable insight about the nature of heroism. Plus, James Remar really seems to be enjoying himself.

This film has one of the most original plots I've seen in a long time, however this film was panned by critics. After seeing All Superheroes Must Die, I really can't understand why it has one of the lowest IMDB ratings I've ever seen. It's nowhere near as good as it could have been, but it's certainly not as bad as most critics are making it out to be. Four superheroes wake up in an abandon town with their powers gone. Near them are TV sets, which explain that they have been captured by their arch-enemy, Rickshaw, and will be forced to play a game, in order to save the towns residence. The story is extremely original, but what I liked most about it was that the characters weren't over the top. The "superheroes" are actually normal twenty-somethings, who got powers from an object that fell from the sky. They are drinking, swearing, seemingly normal people, who were put into this impossible situation by a madman. Rickshaw is played by veteran character actor, James Remar, who was terrific. Parts of the film are slow and when things do slow down, Rickshaw, as clever as he is funny, is there to move things along. Jason Trost is the lead superhero, Charge, and he did a lot more than star in this thing, he wrote, produced, and directed it, which is a hard thing to do, especially for someone who doesn't have a lot of experience. The one knock I have against this film is that due to their small budget and independent status, much of the action scenes were very short. The challenges were clever, but by the time you understood what was going to happen, it was over. The film itself is very short, which doesn't allow them to go deeply into anything and that's what I think most people disliked about the film. It's not that this was a bad movie, it's that it really could have been a whole lot more.

This was one of those films that had so much potential of being the next great low budget horror flick of the year. Considering the premise, it would have been a sure success. Alas, it was not to be, and All Superheroes Must Die is one of the most dreadful schlock fests I've seen this year. The film is plagued with a poor cast (aside from James Remar who is the ONLY good thing about the film), poor directing and lazy script. The film feels rushed and in turn, it suffers majorly. What could have been a great film is a horrible entry in the horror genre. I would describe the film as Kickass meets Saw. Now with that being said, you might think that it would a cool little flick to watch. Unfortunately that couldn't be further from the truth. The game is poorly executed and every trap is basically explosives, it's very impressive and ends up being boring. There was one game that I liked, and even that one was pretty bland. The film looks cheap, feels cheap and it doesn't feel like there was any effort put into it. I love low-budget horror, some of the better films of the genre are shot with a shoestring budget, but most filmmakers are passionate about their work, and try to create something that sets them apart from other directors in the genre. Director Jason Trost who also blessed us with a lame performance as one of the superheroes direction is sloppy and he clearly was last in his class in film school. If the project would have had the influence of someone more talented such as Don Coscarelli, Adam Green or Ti West, then maybe this film would have succeeded. As a whole, the film is good idea s sunk by a sloppily written script. All Superheroes Must Die fails to entertain, and James Remar as the villain Rickshaw is good here, but sadly he can't redeem the sheer awfulness of this film. A big disappointment.
See Details