The Amityville Curse
(1990)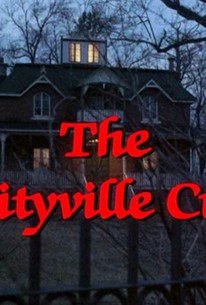 The Amityville Curse Videos
The Amityville Curse Photos
Movie Info
This fifth installment in the tiresome horror series is so far removed from its creatively depleted source material that one wonders why the filmmakers bothered to use the "Amityville" reference in the title. In fact, there is some question as to whether the haunted house featured here is even supposed to be the same accursed residence as established in the four prior chapters. For openers, the house doesn't look remotely similar; in addition, the scenes establishing its bloody history -- involving the murder of the house's former owner, a local priest -- seem to have eschewed any continuity with the earlier films. Disassociating this cheap production from others in the franchise doesn't help much, as the story is completely incomprehensible, dusting off the usual haunted-house cliches to little effect.
Rating:
R (adult situations/language, nudity, violence)
Genre:
,
Directed By:
In Theaters:
Runtime:
Studio:
Trimark
Critic Reviews for The Amityville Curse
Audience Reviews for The Amityville Curse
If I wasn't told the name of this movie, I wouldn't have guessed that this was an Amityville film. It has nothing to with Amityville, it's practically just a low budget slasher film.
Randy Pronk
Yet another pointless and poorly constructed entry follows the first four films in this painful franchise. This is a poorly made film that doesn't expand the story in terms of offering something new for viewers. The acting is bad, the story is awful and the directing is unfocused. The biggest problems with these films are that they recycle so many ideas in order to create something entertaining, and it fails. That's the case with this entry as it is dull and boring and really doesn't have anything going for it in terms of an effective horror tale. This film is stupid and is underdeveloped. This is another train wreck of a film that is painful to watch and is among the worst of the series. It just goes to show that the films produced in this series are poorly done and there is no care taken to try and make something entertaining. This is a sequel that was rushed and it shows on-screen. There is nothing here to enjoy, only a mess from start to finish and one that genre fans will surely not enjoy. Don't go expecting anything worthwhile because you won't find it here. These sequels are bad, and there is not one ounce of quality material in the script to make this one standout. With a poor cast and a poor script, The Amityville Curse was another poor attempt in stretching out the ideas of this tiresome series into new territory. However it failed because the screenwriters have no talent or understanding of what makes an entertaining horror film.
Almost as crappy as a haunted house sequel can be. It makes Amityville 2 and 3 look like arthouse cinema in comparison.
Al Miller
The Amityville Curse Quotes
There are no approved quotes yet for this movie.