Angry Harvest
1985, Drama, 1h 42m
2 Reviews
100+ Ratings
You might also like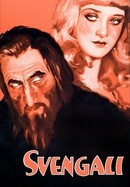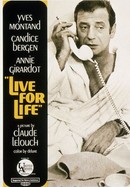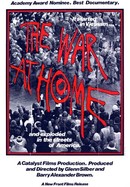 Rate And Review
Movie Info
A rich Polish farmer (Armin Mueller-Stahl) hides a Jew (Elisabeth Trissenaar) from the Nazis and keeps her prisoner while nursing her to health.
Audience Reviews for Angry Harvest
On the way back from visiting Mrs. Kaminska(Tilly Laurenstein), Leon(Armin Mueller-Stahl) stops for a rest, only to have his food stolen by Rosa(Elisabeth Trissenaar). Catching up to her, she passes out in his arms and he takes her back home with him. At first alarmed when he finds out that she is Jewish and having just escaped from a transport, he still decides to nurse her back to health, despite the risk. Anyway, he has more important things to confess to the priest like his constant masturbation. In return, he says that Leon needs to get married without bringing up his unmarried sister Pauline(Anita Hofer). At least Walden(Wolf Donner) comes along and asks Leon if he wants to do something for his fatherland which surely will get his mind off of everything else. Even as it feels theatrically staged at times, "Angry Harvest" is still a compelling movie with one heck of an ending that ties everything together. The movie provides an incisive look at the perversity inside men's hearts. And outside of Leon's chastity(which causes a whole load of problems), this is not referring to anything sexual(The only time I have seen cupping in person had nothing to do with trying to lower a fever), but to a group of people, with one eye on a post-war world, expoiting and extorting Jews during World War II who are desperate to survive.(The movie takes place after the Germans lose at Stalingrad but otherwise this is a more complicated occupation than normal.) By contrast, Leon tries to be principled in attempting to do the right thing but is hampered by his inexperience at reading other people's signals.

A very dark film about two people thrust together by circumstances far beyond their control and whose very survival depends an their ability to find a way to cohabit. Leon (Armin Mueller-Stahl) finds Rosa (Elisabeth Trissenaar), a Jew who has escaped from a German transport train, wandering in the woods. He offers her sanctuary in his basement and nurses her back to health. The film revolves around the accomodations, lies, and compromises that both must make in order to live amongst the fear of discovery and/or renunciation. Although he is not above bettering his position at the expense of others, Leon is at heart a good man, but with a violent streak. Rosa is trusting and compliant, but one wonders at times what motivates her other than simple fear of the consequences of a wrong move. Several scoundrels gravitate around Leon as he is now the wealthiest man in the district and this brings additional complications. A solid cast, a dreary atmosphere, and a story of a man torn between his desire to do good and his carnal desires, this film earns 3 and a half stars.

Not going to reveal anything here. See it!