Anna Lucasta
(1959)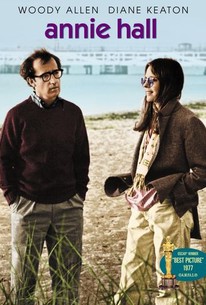 AUDIENCE SCORE
Critic Consensus: No consensus yet.
Movie Info
Playwright Philip Yordan stirred up controversy with his 1944 Broadway production +Anna Lucasta, the sexy saga of a family of avaricious African-Americans. Such was the notoriety of the play that Columbia Pictures couldn't resist optioning it for a film version. Since this was 1949, Columbia took into consideration both censors and intolerant filmgoers by toning down the play's eroticism and transforming the characters into Polish-Americans. The 1958 Anna Lucasta was filmed in more temperate times, thus the leading characters were once again non-Caucasians. Eartha Kitt stars as waterfront prostitute Anna Lucasta, called back home by her greedy brother-in-law (Frederick O'Neal) to be married off to a moderately wealthy young man (Henry Scott). Anna spoils the brother-in-law's plans by falling in love with the young fellow and seeing to it that no one gets their mitts on his money. A visitor from Anna's past (Sammy Davis Jr.) nearly wrecks the marriage, but Anna is forgiven by her husband and allowed a chance for a new life.
Critic Reviews for Anna Lucasta
All Critics (2) | Fresh (0) | Rotten (2)
Melodrama based on playwright Philip Yordan's 1944 Broadway play, that had an all-black cast and starred Ossie Davis and Ruby Dee.

Ozus' World Movie Reviews
The film's strange history is more intriguing than the actual production.

Audience Reviews for Anna Lucasta
½
You never know where you stand with her. A street prostitute that wants a better life walks around depressed, but with a sense of entitlement and hope for a new direction. Her brother tries to help her get a man but she falls in love with a young rich gentlemen that may help her reach her goals. Her sites are obscured when a former lover returns home from the military with no direction and no way to help Anna. Will Anna chose the former lover or chase her dreams? "You old nickel snatcher." "I'll ignore that unkind remark." Arnold Laven, director of Life, Liberty, and the Pursuit for the Planet of the Apes; Sam Whiskey; Geronimo; Rough Night in Jericho; and Down Three Dark Streets, delivers Anna Lucasta. The storyline for this movie is pretty interesting and I felt the characters were better than average. The script and settings are also solid. The cast delivers very good performances and includes Sammy Davis Jr, Eartha Kitt, Rosetta LeNoire, and Rex Ingram. "Every time I read this letter the words just jiggle around like bugs." I came across this while scrolling through movies on Netflix and decided to give it a shot since it was rated so high. This is definitely a solid film that is well written and a nice addition to the genre. I wouldn't say it is worth adding to your DVD collection but it is a borderline classic that is worth your time. "The streets are like graveyards and the houses are like tombstones." Grade: B -
Kevin Robbins
Anna Lucasta Quotes
There are no approved quotes yet for this movie.
Discussion Forum
Discuss Anna Lucasta on our Movie forum!