Ashik Kerib
(1989)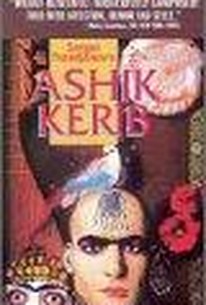 Movie Info
Based on a story by Russian author Mikhail Lermontov, Ashik Kerib has the texture of an ancient, oft-told tale. Yuri Mgoyan stars as a wandering troubadour, working the provinces. He spends 1000 days and nights on the road, entertaining whenever and wherever he can. Mgoyan's itinerant lifestyle seemingly has little purpose, but it does. At the end of those 1000 days and nights, he hopes to have accumulated enough money to afford a wedding...if his bride is willing to wait. ~ Hal Erickson, Rovi
Critic Reviews for Ashik Kerib
Audience Reviews for Ashik Kerib
Interesting Azerbaijan tale. Plays almost like a silent film fairy tale - but with music and dance. Not for all tastes, but worth a look for those wanting something a bit different.
Paul Cardullo
Paradjanov constructs images like no one else. His exquisitely designed frames are like nothing else I've seen, the closest I can think of is Jodorowsky's The Holy Mountain. In this film, he once again provides stunning visuals rich with symbolism and tableaus unlike any other in cinema. And the music is fantastic, too. On a purely aesthetic level, it's a dynamite movie. But alas, there's more to it than that. The story starts out fine, a kind of "Arabian nights" fairy tale, but it loses traction in the middle and seems to go nowhere. This draggy section makes the film feel awfully long (when it's only 75 minutes). Also, the actors employ a style of highly exagerrated miming with voice-over. In a story like this, some degree of "over-acting" is expected and even appropriate, but this was frequently annoying. Fascinating in some ways, most notably the captivating images, but hard to recommend.
Martin Teller
½
The extremely bad acting and atrocious makeup hurt what was otherwise a relevatory piece of filmmaking. Heres a bit of information i found on the director who's films ill be reviewing here in the coming weeks:Sergei Paradjanov was born in Tblisi, Georgia (former Soviet Union) in 1924. In 1964 he was able to direct 'Shadows of our Forgotten Ancestors'; a boldly conceived and astonishingly photographed blend of enchanting mythology, hypnotic religious iconography, and pagan magic introducing the world to a new idiosyncratic cinema talent. In 1968 he created one of many masterpieces; "Sayat Nova" which was promptly banned by Soviet authorities. It was renamed (and re-edited without his approval) and entitled "The Color of Pomegranates". For religious sympathies and lack of conformity to the strict socialist realism of the former Soviet union Paradjanov was arrested in December of 1973 and sentenced to five years imprisonment - residing in various hard-labor camps. An important group of world-famous filmmakers, artists and activists (including notables such as Federico Fellini, Tonino Guerra, Francesco Rosi, Poet Louis Aragon, Mikhail Vartanov, Giulietta Masina, Marcello Mastroianni and Bernardo Bertolucci) persistently protested Paradjanov was eventually released after 4 years. His activity remained monitored and he was limited by the Soviet authorities but 15 years after "Sayat Nova" he created "The Legend of the Suram Fortress"; a folk tale and adapted from the novella by Daniel Chongadze. Once again the cinema world was peering inside viewing vividly poetic and poignant imagery. In 1986 Parajanov made yet another multi-award winning film, Ashug-Karibi (1988), based on a tale by Mikhail Lermontov, and he dedicated the film to his friend Andrei Tarkovsky. His stay in prison had crushed his health, and he passed away in July of 1990 of cancer, leaving the world a rich and unforgettable blend of unique and meaningful cinema but his legendary films live on and his picture adorns a postage stamp in Armenia.
Atlas of id
Ashik Kerib Quotes
There are no approved quotes yet for this movie.
Discussion Forum
Discuss Ashik Kerib on our Movie forum!