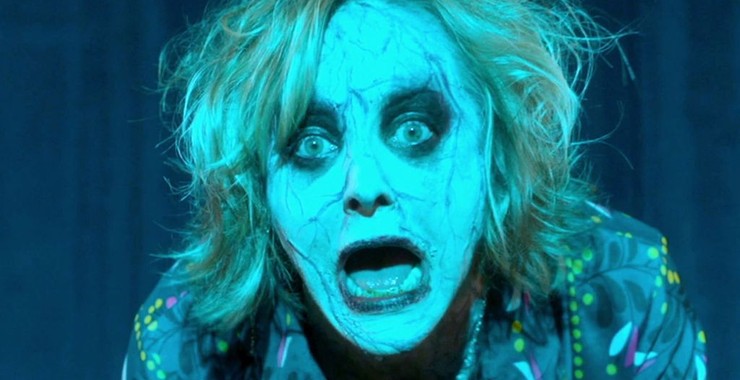 TRAILER 1:54
Play all videos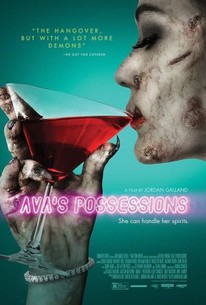 Ava's Possessions
2015, Horror/Comedy, 1h 29m
16 Reviews
250+ Ratings
Where to watch
Rent/buy
Subscription
Rent/buy
Rate And Review
Ava's Possessions videos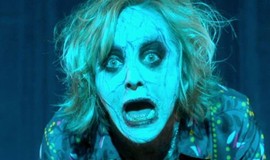 Ava's Possessions: Trailer 1
TRAILER 1:54
Movie Info
After an exorcism frees her soul, a young woman (Louisa Krause) attends Spirit Possession Anonymous and meets a fellow victim (Whitney Able) who wants her demon back.
Rating: R (Bloody Images|Some Sexual Content|Language)

Genre: Horror, Comedy

Original Language: English

Director: Jordan Galland

Producer: Maren Olson, Carlos Velazquez, Jordan Galland, Doug Weiser

Writer: Jordan Galland

Release Date (Theaters): limited

Release Date (Streaming):

Runtime:

Distributor: Momentum Pictures

Production Co: Traction Media, ODD NY, Ravenous Films (II), Off Hollywood Pictures
News & Interviews for Ava's Possessions
Audience Reviews for Ava's Possessions
I have to give Ava's Possessions points for, at the very least, trying to do something that's a little more out of the box and inventive. But, the fact of the matter is that there's a lot of clever and inventive indie horror films. They're not that rare anymore, at least in this day and age. And while I liked this film's look at demonic possession is more along the lines of alcohol and drug addiction, in that there's even a demonic possession anonymous group that Ava has to go to in order to avoid jail time. I thought those parts of the film were cool and everything, but I just found the film's narrative to be severely lacking. It's not that there isn't one, it's just that the one that is there isn't what one would describe as coherent. And I'm not saying that it doesn't make sense, because in a way it does, I'm just saying that the way they do go about telling their story isn't exactly what one would call really coherent. The whole stuff with Conrad and Conrad's son never really seems to go anywhere. Conrad is actually a major part of what drives the film's forward and Ava's search to find out who this guy is and who he was and why was his watch in her apartment. But, at the climactic reveal of what's going on, Conrad is completely irrelevant to what's going on. And I guess that makes sense, given that Conrad, in the reveal, is really a minor player. But the fact that so much time is spent on trying to find out who this guy is, even involving his son into the proceedings, that once it pays off it feels like it was a big waste of time. And that's not to mention all the other elements that come to play into the movie that don't really fit in because of the script's problems at tying it all together is a satisfying and coherent fashion. With that said, I can still certainly appreciate that the film took a legitimately different approach to demonic possession than every other flick of its ilk in, pretty much, history. The film does get props for that. And there's elements of the film that really well done, like the film has this, clearly, deadpan approach that leads to some funny moments. It's not a hilariously funny movie or anything like that, but there's some funny stuff. The film is also well-cast. Louisa Krouse is pretty good, even though she has some laughably bad scenes. There's this scene where it's a flashback to her being possessed and she does this thing with her mouth that makes her look like a bunny. It was really bad. But, again, the film has a good cast of actors who've made a career out of appearing in independent films, so no complaints from that front, at least from my end. Another aspect of the film that I thought was poorly written was the part about this mark that Ava had. I literally don't even know how to explain it, but there's something about this mark that allowed Ava, somehow, to transport her demon to someone else. I don't know how they got to this conclusion, but that is what they did. Another thing they did a shit job at explaining. The ending is good, though it falls in line with the usual 'it's not really over' trope that so many horror movies play into. With that said, this movie isn't bad or anything, it's just heavily flawed. A lot of elements are really incoherent and don't really fit in with what the film is trying to do. Its approach to demonic possession is different than the norm, but that doesn't make it a good movie, at least to me. I can't recommend it, but I'm sure a lot of horror geeks will find a lot to like here.
See Details