Avenger
(2006)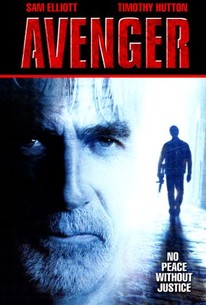 AUDIENCE SCORE
Critic Consensus: No consensus yet.
Movie Info
Oscar nominated filmmaker Wolfgang Petersen executive produced this TNT/Warner Brothers co-production concerning a small-town lawyer and one-time Special Forces operative who embarks on a violent quest to avenge the brutal murder of his daughter, and soon finds his thirst for vengeance threatening world stability. Cal Dexter (screen veteran Sam Elliott) never expected to assume the role of avenging angel of death, but when his daughter suffered a horrifying death his all-consuming hunger for revenge proved too powerful to resist. Now two years have passed, and Stephen Edmonds (William Hope), a wealthy business tycoon, has enlisted Dexter's meting out a similar brand of justice to Serbian war criminal Zoran Zilic (David Hayman) - who recently murdered the high-profile industrialist's worker-aid son in Bosnia. Zilic isn't any run-of-the-mill bad guy though, because despite his sordid history he's currently being utilized by the CIA in a covert operation. Now the agent in charge of the case (Timothy Hutton) must follow his boss (James Cromwell)'s orders and prevent the determined Dexter from carrying out his treacherous mission before the decorated war hero sets of a destructive chain of events that could plunge the entire planet into war.
Audience Reviews for Avenger
Sam Elliott (Dexter) in this hard hitting made for TV action flick, serves up some stiff justice the hard way. I didn't expect the movie to be all that great and was pleasantly surprised with the performance. Dexter is a man haunted by injustices in the past and he is now on a hard nose mission to right the wrongs of society. Be warned, there are some pretty graphic scenes in this movie, so proceed with caution if senseless mass murder might disturb you. The beginning doesn't hold back any punches in an emotional appeal to trigger an urge for redemption from the audience. I have to give this movie 3 stars, because it was good, and I liked it.
DJ Jackson
When I received this, I didn't remember adding it to my queue... and now I'm pretty sure that if I did, I must have been temporarily insane. This was terrible. I couldn't even finish watching it.
Amanda Hendsbee
This is a good anime, a little confusing because it doesn't clearly explain what has happened when you start watching. Basically, the earth has disappeared, the last humans live on mars, life on mars is unstable because earth's moon has come to close to mars, and for some unknown years, people can no longer have childern.
Lisa R
Avenger Quotes
There are no approved quotes yet for this movie.
Discussion Forum
Discuss Avenger on our Movie forum!