Behave (Juízo)
(2009)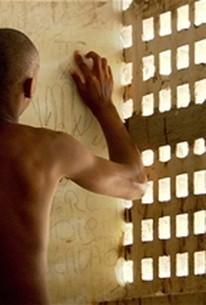 AUDIENCE SCORE
Critic Consensus: No consensus yet.
Movie Info
Documentarian Maria Ramos's sociocultural portrait Behave (a companion piece to her 2004 Justice) offers a stark, ascetic, and despairing cross section of the troubled Brazilian juvenile court system and detention centers. At the film's core -- its nerve center -- lies the sheer inefficiency of the system in question, laden with such an overwhelming number of cases that few can be processed effectively and even fewer accused individuals receive sentencing. Consequently, the courts are doing virtually nothing to address the young criminal element spreading virally over the Brazilian streets. To make her case, Ramos hones in on three specific judicial instances -- that of a young man accused of bicycle theft, two young women jointly accused of mugging a pedestrian, and a young man who responded to continual paternal abuse by committing patricide. Later in the film, with dispassionate intensity (letting the horror of the onscreen images speak for themselves), Ramos moves into visual documentation of Brazilian detention centers and jail cells, with wretched, disease-conducive living conditions that cry out for reform. The filmmaker faced an unusual challenge in shooting this film: a local law that forbade her from shooting accused youngsters in documentary mode. To work around it, Ramos devised the clever coup of filming the judge from behind the accused, and editing in actors who resembled the defendants when she wished to show the juveniles' reactions. ~ Nathan Southern, Rovi
Critic Reviews for Behave (Juízo)
Audience Reviews
There are no featured reviews for Behave (Juízo) at this time.
Behave (Juízo) Quotes
There are no approved quotes yet for this movie.