Behind the Sun
(2001)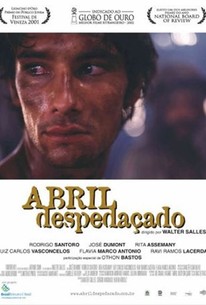 Movie Info
A young man is forced to choose between family tradition and his own dreams and desires in this drama from Brazilian filmmaker Walter Salles. In 1910 in a remote farming community, two families, the Breveses and the Ferreiras, both of whom earn their living growing sugar cane, have been squabbling over the ownership of a piece of land for years. The disagreement turned violent some time back, and after the first shot was fired and blood was spilled, the other family insisted upon killing the gunman as a matter of honor. The second shooter was then killed for the same reason, and ever since the two clans have been trading off murders in the name of familial honor and justice. The Breveses, who are a much smaller family, have been suffering a great deal more than their rivals thanks to this feud; a steady drop in sugar prices has also left the family with little but their pride. When Inácio, the first-born son of the Breves family, is shot down, his father (José Dumont) orders his next-oldest son, Tonho (Rodrigo Santoro), to kill one of the Ferreira boys after the traditional month-long waiting period. Tonho finds himself questioning the wisdom of this bloody rivalry, and he ponders his fate while spending time with his younger brother (Ravi Ramos Lacerda), whom his parents never bothered to name. As Tonho ponders his fate, a small traveling circus comes to town; Tonho and his brother are soon caught in the spell of Clara (Flavia Marco Antonio), a beautiful circus performer who befriends the young boy and nicknames him Pacu, while Tonho finds himself falling in love with her, and longing to travel the country at her side. Abril Despedacado won the Little Golden Lion award at the 2001 Venice Film Festival.
Rating:
PG-13 (for some violence and a scene of sexuality)
Genre:
,
Directed By:
Written By:
In Theaters:
On DVD:
Runtime:
Studio:
Critic Reviews for Behind the Sun
Audience Reviews for Behind the Sun
Tragic, beautiful, poignant, compelling. A well told story not easily forgotten. This was one of the most moving films I've seen in a long time. It's golden colors seem to breathe the very heat of the desert itself, and the cinematography is breathtaking. The actors do a brilliant job with their performances, a fine example of perfect casting . I don't see this is as a story about revenge, or even hatred, but more about one's willingness, or unwillingness, to blindly accept a ritual based on an idea which is not valid. Excellent film!
Cynthia S.
Super Reviewer
½
on a foreign movie watching spree--spanish, argentinean, french, and this final brazilian movie today topped them all.
Daniel Hsu
½
A sumptuously filmed parable on the futility of violence that manages to get away with its shortfalls almost solely on the basis of its cinematography.
Lee Mayo
Behind the Sun Quotes
There are no approved quotes yet for this movie.