Beyond the Living
(1977)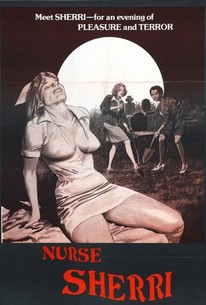 AUDIENCE SCORE
Critic Consensus: No consensus yet.
Movie Info
An evil spirit escapes from the body of a man who dies during surgery and possesses one of the nurses in the operating room. In order to protect itself, the spirit dedicates itself to murdering everyone involved with the surgery in various nasty ways in this gory slasher film.
Critic Reviews for Beyond the Living
All Critics (1) | Fresh (0) | Rotten (1) | DVD (2)
While I'd be the first to admit that the words "possessed killer nurse" could form the basis for a damn fine screenplay, this most definitely is not it.

Audience Reviews for Beyond the Living
I think this is the best of the Al Adamson. Really if you are not into the drive-in/grindhouse style films of the 70s and 60s you are gonna trash this movie. Jill Jacobson is smoking hot as well.
Russ Bissette
Oh October, that wonderful time of year! Around Halloween, where we are all allowed to be part of the magic that is the horror genre. The possession of Nurse Sherri, is not one of those movies. Although, being a nurse, I got a kick out of this film. Nurse Sherri is the tale of a buxom, barely kept in her dress nurse. She becomes cursed with the soul of a man that was into evil thaumaturgy. She then spends the rest of the movie, using her sex appeal to seduce and kill people around her. There are moments in this film, you have to ask yourself are you watching a B rate horror, or a B rate porno. Jill Jacobson was a looker back then, but that didn't do much to mask the incredibly bad acting and story line. Maybe Al Adamson was trying to hypnotize the audience. Look at the boobs, and forget about those annoying plot holes... The Possession of Nurse Sherri is definitely good for a laugh, if nothing else. It is oozing with perfectly aged 1978 Cheddar !
Jami Lyn
Beyond the Living Quotes
There are no approved quotes yet for this movie.
Discussion Forum
Discuss Beyond the Living on our Movie forum!