Big Bang Love, Juvenile A (46-okunen no koi)
(2006)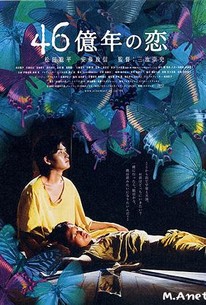 AUDIENCE SCORE
Critic Consensus: No consensus yet.
Big Bang Love, Juvenile A (46-okunen no koi) Photos
Movie Info
Two men imprisoned for seperate murders find their fates mortally intertwined in cult director Takashi Miike's homoerotic meditation on the societal flaws of modern-day Japan. Jun (Ryuhei Matsuda) is an effiminate gay bar employee who, after being sexually assaulted by a customer, brutally murdered his attacker in a fit of rage. Shiro (Masanobu Ando) is a brutish, heavily-tattooed thug whose combative nature has resulted in too many run-ins with the law to count. When both men are imprisoned for murder, Shiro's undeniable charisma and intensity draws Jun like a moth to the flame. As the two men learn from behind bars to open up and accept one and other for who they really are, a warm bond begins to grow that finds each man confiding his innermost secrets with the other and Shiro taking an almost paternal interest in his fragile young friend. When a confrontation erupts in the common area of the prison and one inmate strangles another to death, the guards are shocked to find Jun sitting on Shiro's lifeless body. ~ Jason Buchanan, Rovi
Critic Reviews for Big Bang Love, Juvenile A (46-okunen no koi)
Audience Reviews for Big Bang Love, Juvenile A (46-okunen no koi)
½
A series of disjointed and chaotic flashbacks tells a story of intimacy in jail. 2 inmates convicted of murder arrive the same day and through a number of interviews with other cellmates, the story slowly reveals the truth behind a mysterious death involving one of the convicted. Miike directs one of his most arthouse films to date which may put off fans of his previous work such as Audition, Ichi The Killer or even his far-left films to include Gozu and Izo. If you have the type of disposition where you need things presented in ABC order you're going to be extremely frustrated. Still well done.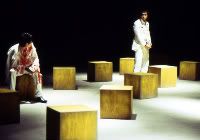 El Hombre Invisible
Super Reviewer
½
I really enjoyed this film, now that might be because I'm a huge Takashi Miike fan so I might be overrating the film a bit. To be honest this film isn't great, it's a very good film though. I can agree with Takashi Miike when he says that this is his masterpiece. It's not his best film by any means (Happiness of the Katakuris takes the cake in my opinion) but it's his most mature work in my opinion. I really enjoyed the film's visual style and cinematography, it's very unique and explores new grounds for Takashi Miike. The acting, while the dialogue was minimal, was good especially the two main actors did a very good job with their characters. The only bad thing about this film (and it's not even a complaint about the film) is that it's not accessible to mainstream audiences at all, I can only recommend it to people who are fans of Takashi Miike and those who enjoy surrealism. Hopefully Takashi Miike can continue to grow and mature as a director so we can get more experimental films like this from him.
Jesse Ortega
Super Reviewer
Watch what Miike can do with no budget and tons of creativity. I certainly don't think I would've enjoyed this story as much if told by any other director. And another great Matsuda performance.
Christopher Brown
Super Reviewer
Big Bang Love, Juvenile A (46-okunen no koi) Quotes
There are no approved quotes yet for this movie.