Bioshock
(2012)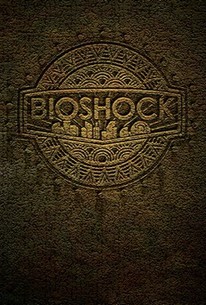 AUDIENCE SCORE
Critic Consensus: No consensus yet.
Movie Info
Universal Pictures and producer Gore Verbinski bring Take-Two Interactive's hit video game to cinematic life with this John Logan-scripted feature, centering on an expedition to a failed underwater civilization based on the philosophy of Ayn Rand. Intacto's Juan Carlos Fresnadillo directs. ~ Jeremy Wheeler, Rovi
Rating:
NR
Genre:
, ,
Directed By:
Critic Reviews for Bioshock
There are no critic reviews yet for Bioshock. Keep checking Rotten Tomatoes for updates!
Audience Reviews for Bioshock
the film adaption of bioshock doesent just live up to expectations, it blows them out of the water. daniel day lewis delivers an oscar worthy performance, as does the majority of this smartly picked cast, see this film it will not dissapoint.i went into this movie expecting greatness. what i saw was a crowning achievment in film making and a revolutianary story. daniel day lewis delivers a fantastic performance as raptures creator andrew ryan. tom hanks is ingenious as agustis sinclair. kate blanchet, andy serkis, and leonardo dicaprio alos deliver oscar worthy performances. but the glory goes to steve buscemi as the artistic madman sander cohen i smell an oscar win. overall this film is a classic.an ingenious display of film making that is guarenteed to be on the oscars radar. but i suppose i have to give you the pros and cons of this film. the most important part of this movie has to be its terrific story and character development, 9 out of 12 of the starring actors deliver oscar worthy performances, making me consider this the greatest ensemble in movie history. another high point is the fitting soundtrack with music from the likes of frank sinatra, bing crosby, bobby darin and sandra dee. nicholas pinto does a fantastic job on the setpieces and costumes. with the city coming to life as if it were a character itself. the mystery in this film is absorbing. the characters are so well acted you feel like at times your not even watching a movie. now this film is suprisingly gory and downright sadistic at times such as andrew ryans skull being crushed by a golf club and an insane artist who turns human beings into sick attractions but these moments are captured so graciously you cant help but stare in awe at whats occuring. by the time this film is over youll have known true insanity and true terror but in a suprisingly impactful way. and it is not without its plot twist with the finale being worthy of a marathon standing ovasion. now the only complaint i have with this movie is dakota fanning as the little sister. and the sometimes confusing political banter. even though it is delivered gracefully. overall this movie is the defintion of a classic. it is able ot stand side by side with the best such as gone with the wind, cleopatra, the departed and many other all time classics. this movie is a must see and perhaps one of the greatest films of all time.
rolling stone
½
Very in depth and intriguing story in the hands of a very creative director, this movie has great potential and I'm extremely excited. I am hoping for an R rating due to the fact that I feel the movie will lose a lot of interest if it is dulled down to fit a pg-13 rating. After playing the game I think its necessary that their is a fare amount of gore and swearing...all that good stuff!
Connor Brennan
Bioshock Quotes
There are no approved quotes yet for this movie.