Black Tar Heroin: The Dark End of the Street
(2000)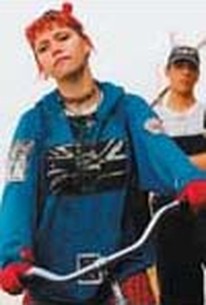 AUDIENCE SCORE
Critic Consensus: No consensus yet.
Movie Info
Veteran documentary filmmaker Steven Okazaki directs this harrowing account of Bay City youth addicted to cheap Mexican black tar heroin. Though the film does furnish some back stories, such as 18-year-old Jessica who reveals that her grandfather continuously molested her, the movie primarily focuses on the ugly day-to-day details of the junkie lifestyle. There are numerous scenes showing youths shooting up in their necks, toes, groins, or anywhere else that has an unmined vein. The film produces a depressing parade of lost and wasted youth because of the drug, including 21-year-old Jake, who in spite of being HIV positive hustles for cash, as does Jessica, who learns of her HIV status during the course of the film. This bleak film features a soundtrack with songs performed by such noted indie rock bands as Varnaline, Mr. T Experience, and Cat Power.
Critic Reviews for Black Tar Heroin: The Dark End of the Street
There are no critic reviews yet for Black Tar Heroin: The Dark End of the Street. Keep checking Rotten Tomatoes for updates!
Audience Reviews for Black Tar Heroin: The Dark End of the Street
It's not hard for this film to be brilliant. The camera just has to be running on these people, and then it is up to the makers to dig through the three years of footage to compile a coherent story. All of them are young, introspective, resourceful, friendly, and full of potential. But they are also all very filled with sadness, in great despair, in ill health, in dangerous situations, and rarely happy because they are all addicted to heroin. It would not be surprising if a followup done today would reveal all the participants, or at least a majority, to now be dead of a drug-related cause. At the conclusion, two main subjects have AIDS and are not receiving treatment, and one of them is still prostituting despite a looming charge of attempted murder if charged again with prostitution. Of course when dealing with this topic, the content will be saddening, but the factor that determines whether or not the film is good is if it is revealing. And this film does reveal in horrific detail the reality of junkie living. We see their battered bodies, bruises and burst blood vessels spotting their skin from frequent injection and dramatic weight losses from neglecting eating for fixing. We see them in the throes of withdrawal and, more rarely, doped to the point of complete loss of awareness with their only spoken sentiments being about their specific despairs and missing loved ones. We see them lurking on street corners to advertise for dates, visiting public restrooms to shoot up, using pay phones to contact dealers, and running small dealing operations out of temporary and deteriorating living spaces. We see them attempting relationships with other addicts, but it seems that what draws these people together is their addiction and mutual need for supporting their addiction. We see them attempting to regain their lives when jail or death looms, but we also witness them inevitably falling back into the deadly grip of addiction. Great documentaries reveal stark reality, and this film certainly accomplishes that.
_kelly .King
Super Reviewer
Black Tar Heroin: The Dark End of the Street Quotes
There are no approved quotes yet for this movie.
Discussion Forum
Discuss Black Tar Heroin: The Dark End of the Street on our Movie forum!