Canes
(2006)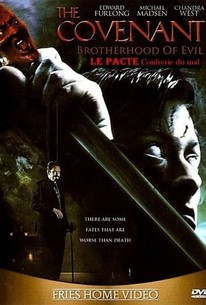 AUDIENCE SCORE
Critic Consensus: No consensus yet.
Movie Info
Edward Furlong, Michael Madsen and Chandra West star in this horror movie about a corporate worker who turns into a cane-wielding villain. Directed by Michael Bafaro.
Rating:
R
Genre:
,
Directed By:
Written By:
On DVD:
Runtime:
Studio:
Insight Film Studios
Critic Reviews for Canes
There are no critic reviews yet for Canes. Keep checking Rotten Tomatoes for updates!
Audience Reviews for Canes
½
Just recently watched this. Picked it up for like $3 off of Amazon, cause it had Evil in the title. Micheal Madson, helped the story along, but to believe that Ed Furlong could get a wife that looked like that, is less believeable then all the cgi in jurassic park! had some good points, but overall, it was barely worth the $3. Skip it, if i were you.
Craig Derr
[img]http://ec3.images-amazon.com/images/G/01/ciu/3b/97/8af2820dd7a0761d12c5e010._AA240_.L.jpg[/img] [font=Century Gothic]I can't remember who's blog wrote a positive review of The Covenant, but it piqued my interest enough to check it out. Unfortunately, when I picked up this copy at blockbuster I wasn't aware that there were 2 different movies of the exact same title released this year, both horrors. I haven't seen the other, but it couldn't be much worse than this one.[/font] [font=Century Gothic][size=3][font=Century Gothic][size=2]This one is a low budget film that stars Edward Furlong & Michael Madsen. Story revolves around this secret sect of powerful men who obtain their power by owning these cursed ancient canes w/ a devils head that occasionally becomes animated. The story is poorly written and full of ridiculous cliches.[/size][/font] [/size][/font] [size=3][img]http://images.rottentomatoes.com/images/movie/coverv/95/469895.jpg[/img] [font=Century Gothic][size=3]This remake is practically identical to the original, which makes me wonder why they even bothered. Really pointless and unnecessary.[/size][/font] [/size] [img]http://images.rottentomatoes.com/images/movie/coverv/79/403679.jpg[/img] [font=Century Gothic][size=3]Just in time for halloween, a new crappy teen-slasher horror flick. Total nonsense & not so much scary as just annoying. Add this one to the 10 worst films of 2006. [/size][/font]
Bobbie Murphy
½
Wow. Pretty lame title. Anyway, this past weekend featured a Friday the 13th. And you know what that means...bad horror movies! I love tradition. When picking the films, I usually just go for the worst looking cover boxes. But this time I cheated because I really wanted to see The Woods. And I'm always hoping for so bad it's good. But no luck here. [b]Dark Town[/b]. Wow. I'm not even sure where to start with this movie. If I had a video camera, I could have made this. Just get a few girl friends who don't mind making out in their underwear, some cheap make-up and some actually awesome vampire fangs. Then let everyone improv their dialogue and ta-da! Instant horror in suburbia. Just avoid this. Now, [b]The Woods[/b] was a truly great movie. I'm going to watch it again when I don't have a bunch of giggling teenage girls over so I can focus more on it. But even now, I loved it. Lucky McKee ("May") rules. He's excellent at creating atmosphere, characters and keeping the film tight. Agnes Bruckner ("Peaceful Warrior") is impressive as Heather and Patricia Clarkson ("All the King's Men") is appropriately creepy as Ms. Traverse. Also, really, really good use of music. I will own this film. I gave [b]The Grudge 2 [/b]a 3 because I decided that it was, in fact, better than The Wicker Man remake. But just barely. I went in prepared to like it. I was watching it alone, late at night, in a theater with good sound and that is the perfect setup for me to freak myself out. I don't even need that much help from the movie. But about halfway into this one, I realized that this was one of the most ludicrous things I'd ever seen. Grudge 2 has three story lines. Only one of them is vaguely interesting mostly because that little boy (Matthew Knight, I think) was out-acting everyone else in the film. Then there was overuse of the creepy sound. And then the end [spoiler] if the monster can get you from inside your hoodie, then there is no point in having a film at all. No suspense. No chance of escape. How can something attack from inside your clothing (unless it's bugs or a flesh eating virus?). [/spoiler] Super, super ridiculous. And then there was [b]The Covenant: Brotherhood of Evil[/b] (known as "Canes" on imdb). I picked this because it starred the MIA Edward Furlong ("The Visitation") and Michael Madsen ("Scary Movie 4"). Please note that a good cast does not a good film make. Furlong gets passed over for a promotion at work and then gets blinded by a freak mugging incident. Madsen offers Furlong his sight back, but he must pay WITH HIS SOUL! Overly dramatic. Poorly acted. Maybe Furlong is only good in certain roles (Terminator, American History X, Animal Factory). I don't know. What I do know is that I lost interest in this movie before the half way point. So bad horror movie night only scored one winner, but I still love the tradition.
Diana Sturgill
Canes Quotes
There are no approved quotes yet for this movie.