Careless
(2008)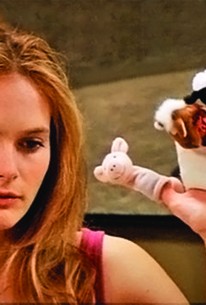 AUDIENCE SCORE
Critic Consensus: No consensus yet.
Movie Info
A gruesome discovery sends an inquisitive bookstore clerk on a wild trip through the bizarre underbelly of Los Angeles in this quirky comedy mystery starring Colin Hanks and Tony Shalhoub. Wiley Roth (Hanks) is a sucker for a good whodunit, so when he discovers a severed finger on his kitchen floor, his detective instincts seem to naturally kick in. Perhaps with the aid of his eccentric father (Shalhoub) and his resourceful best friend (Fran Kranz) this amateur sleuth can track down the owner of this disconnected digit. Somewhere in the process of chasing leads, contending with incompetent cops, consulting with shady taxidermists, and dealing with his mysterious neighbors, Wiley discovers that the finger might just belong to the nine-fingered girl of his dreams (Rachel Blanchard).
Critic Reviews for Careless
There are no critic reviews yet for Careless. Keep checking Rotten Tomatoes for updates!
Audience Reviews for Careless
I spose they Cared Less if we cared about this film. I didn?t like the lead character, he annoyed the crap out of me. There were some redeeming parts though. If you really like indie comedies, you?ll enjoy this one-for you I give it 3 stars. For me, most of it was just kind of lame.
danela higgins
This movie was pretty crazy and random. This guy finds a finger in his apartment and instead of calling the cops he decides to keep it. It's so weird. However, the acting is great and the story really is interesting enough to keep you watching.
John Trifiletti
Colin Hanks is the only reason I liked this movie. I like him more and more with every movie I see him in and his acting abilities are getting stronger with each one. His fuzzy little beard was cute in this too. :P The plot left something to be desired as it kept fumbling about. It felt like somebody was writing it from scene to scene, instead of having it all cleverly planned out before. I wasn't fond of Rachel Blanchard either. She's pretty and all, but it drives me crazy when people pronounce words ending in -ing like they end in -een.
Holly Danto
Careless Quotes
There are no approved quotes yet for this movie.
Discussion Forum
Discuss Careless on our Movie forum!