Ceremonia sangrienta (Blood Castle)
(1973)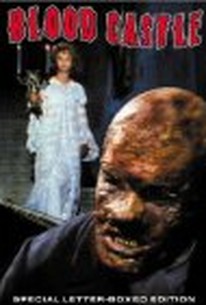 AUDIENCE SCORE
Critic Consensus: No consensus yet.
Movie Info
This bloody Spanish horror film mines the same vein (no pun intended) as Hammer's Countess Dracula (even released the same year), taking as its source the allegedly true tale of the Hungarian Countess Bathory -- who believed she could maintain eternal youth by routinely bathing in the blood of slain virgins. In an attempt to seduce and marry a charming young soldier, she is compelled to murder young maids again and again, while masquerading as her own teenage daughter. Unfortunately, she finds that she needs more frequent applications of this ghastly beauty treatment in order to prevent herself from transforming into a withered old hag -- naturally, both her plans and her body end up falling to pieces. Written and directed by Jorge Grau, who would later find more success with the equally-imitative but genuinely eerie zombie-fest Don't Open the Window. ~ Cavett Binion, Rovi
Rating:
R
Genre:
Directed By:
In Theaters:
Runtime:
Critic Reviews for Ceremonia sangrienta (Blood Castle)
There are no critic reviews yet for Ceremonia sangrienta (Blood Castle). Keep checking Rotten Tomatoes for updates!
Audience Reviews for Ceremonia sangrienta (Blood Castle)
½
Ceremonia Sangrienta (Blood Castle) (Jorge Grau, 1973) Jorge Grau is best remembered in English-speaking countries for the utterly ridiculous The Living Dead at the Manchester Morgue, one of the silliest zombie movies of all time. Ceremonia Sangrienta is likely his second-best-known movie, Grau's take on the tale of Erzebet Bathory, the countess who believed she could keep herself young by bathing in the blood of virgins. Now, before I say this, your mileage may vary, and mine does on occasion, but the thing about these two Grau films (IMDB tells me he's made twenty-eight more; I haven't stumbled across any of them) that rubbed me the wrong way is his insistence on taking a shoestring budget and still trying to come up with realistic-looking scenery. Man, if you can't afford to rent an actual medieval castle, don't build one out of styrofoam and color it grey, either work with a room or two or modernize your story and put your new Bathory in Polish block housing. (Hey, Polish block housing worked great for Kieslowski's movies, don't knock it.) I know some folks find that charming. I'm not one of them. The same can be said of the woeful acting to be found here, though that does tend to be offset by the oodles of attractive young things, even if you'll have a hard time believing any of them were virgins by 1973. Can you believe Lucia Bosé had, just five years previously, worked with Fellini? * 1/2
Robert Beveridge
Ceremonia sangrienta (Blood Castle) Quotes
There are no approved quotes yet for this movie.