Cherm (Midnight My Love)
(2005)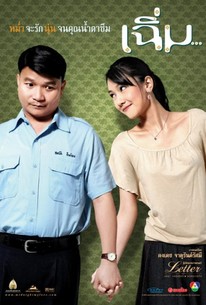 AUDIENCE SCORE
Critic Consensus: No consensus yet.
Movie Info
Sombat, a middle-aged taxi driver, usually works the night shift in Bangkok. He is an old-fashioned "straight arrow" and the greatest enjoyment in his lonely life is to listen to old Thai songs and Thai classical music late at night on AM radio. One evening a kindred spirit, Nual, a young and very pretty massage parlour girl, enters his cab at midnight after finishing her shift. She makes a deal with him to give her regular rides to work, but their relationship soon becomes more of a friendship. He takes her to his favorite noodle shop to eat, and she takes him to McDonalds for his first-ever burger. He then takes her to his favorite dance hall where they watch older couples dance to oldies, and she takes him shopping in a glitzy mall where she reveals her dream of owning a bridal shop. Sombat has written several letters to his favorite DJ expressing his appreciation for the programming and the DJ's friendly patter with the fond wish that one will be read on the air. He muses how he and Nual perform similar services for clients, helping them reach their destinations then continuing on their way. When listening to radio soap operas during day shifts, he visualizes himself and Nual as characters in old Thai movies confronting the roadblocks to love as he daydreams through the shows. Attempting to find a way to finance the bridal shop, he loses all his money in a fraudulent marketing scheme. His own life has begun to parallel a melodrama, with troubles on a par with the exaggerated fictional plots taking over his existence.
Critic Reviews for Cherm (Midnight My Love)
There are no critic reviews yet for Cherm (Midnight My Love). Keep checking Rotten Tomatoes for updates!
Audience Reviews for Cherm (Midnight My Love)
A really cool movie, and shift from comedic to dramatic roles for Petchai Wongkamlao (the Thai funny man who is best known for his roles as sidekick in Tony Jaa's movies). Here, he plays a taxi driver who falls in love with a Bangkok party girl/prostitute.I'm not sure if you can find this easily here in the states (I had to buy a VCD), but it's well worth tracking down. One of the best movies of 2005.
Jason Anderson
Cherm (Midnight My Love) Quotes
There are no approved quotes yet for this movie.
Discussion Forum
Discuss Cherm (Midnight My Love) on our Movie forum!