Children of the Living Dead
(2001)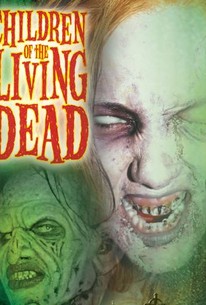 AUDIENCE SCORE
Critic Consensus: No consensus yet.
Movie Info
It's never a good idea to have a dead person mad at you, as you will learn from this horror opus. As a child, Abbot Hayes (A. Barrett Worland) was tormented by his emotionally unstable mother, and he grew up to become a sexual predator and mass murderer. But Hayes' evil didn't come to an end with his death; he became a zombie and banded together an army of the bloodthirsty living dead, cutting a swath through the small town where he lived before vanishing without a trace. Nearly a decade and a half later, the terrible story of Abbot Hayes is discussed by curious visitors to the town, but not the locals, who prefer not to mention Abbot's bloody legacy. But when an unscrupulous local businessman buys up a cemetery and makes plans to move the bodies to a mass grave, the undead Mr. Hayes returns, determined once again to show his deadly strength to the people who permitted this show of disrespect to the dead. Children of the Living Dead also features legendary special-effects expert and sometimes actor Tom Savini in a small role.
Critic Reviews for Children of the Living Dead
Audience Reviews for Children of the Living Dead
Oh My Sweet Christ, has a movie ever been so bad? Ed Wood at the zenith of his career could not have made something so moronic.
Children of the Living Dead Quotes
There are no approved quotes yet for this movie.