Children of the Night
(1991)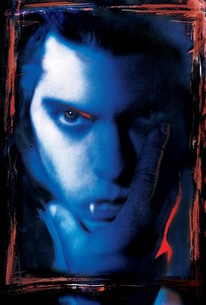 AUDIENCE SCORE
Critic Consensus: No consensus yet.
Children of the Night Photos
Movie Info
The flooding of an old church awakens an ancient vampire from his slumber, and the bloodsucker proceeds to systematically transform the residents of the surrounding town into his evil servants. This stylish horror film centers on the efforts of a teacher and two teen-age girls to defeat the creature.
Rating:
R
Genre:
Directed By:
Written By:
In Theaters:
On DVD:
Runtime:
Studio:
Fangoria Films
Cast
Critic Reviews for Children of the Night
All Critics (1) | Fresh (0) | Rotten (1) | DVD (1)

Audience Reviews for Children of the Night
This film has zero redeemable features. The plot is unoriginal, the dialog is awkward, the special effects are either dumb or lackluster, the overall flow of the film is disjunctive and to top it off, the ending makes little or no sense. The only reason I give this a 10% is for one novel scene near the end in which a vampire gets his face cleaved off by our male lead swinging a board like a bat. Other than that, the film was entirely forgettable.
Fro-Gi-Bro-Jo Smith
In the early 90's, Fangoria magazines branched out into the film industry and developed a production company that managed to do three low-budget films before jumping ship, and they started with Children of the Night. Directed by Tony Randel (Hellbound: Hellraiser II), Children of the Night is about two girlfriends (Ami Dolenz and Maya McLaughlin) who set out to swim the water-infested Crypt of an old church as a ritual when leaving the town of Allburg for good, but they unwittingly awake a super-vampire that starts converting the town. A couple of days later in a nearby town, a priest shows his best friend (Peter DeLuise) the upstairs bedroom where he has McLaughlin (now a vampire slave that sleeps underwater with lungs exposed and eats bugs) whose forced to have her mother (longtime horror genre actor Karen Black, whose given a lead credit for some reason even though she's not in the movie much) feed off of her. While the priest stays to watch over Black, he convinces DeLuise to go to Allburg to see what's going on, where he uncovers a town full of vampires trying to pray on Dolenz's virgin blood. It's up to him, Dolenz, and homeless man Garrett Morris (film's comic relief, and my favorite person in this film) to fight off the vamps and escape town. For a low-budget, early 90's film, Children of the Night really isn't all that bad, especially since the vampire genre of films has gotten SO DAMN BAD!! The cast does a decent job, including Black in her small role and Morris whose always a delight to see. To top it off, the gore effects are a step above as well, leading to several fun moments throughout the film. The story could have used some better fleshing out, but overall, this gets the job done for me. I liked it.
Jason Duron
½
Great little genre flick with a whole load of original ideas, and a director who excels at creating a claustrophobic and creepy atmosphere. Some of the performances are odd, and it REALLY falls apart towards the end...but it's also clever, scary, and at times, genuinely hilarious.
Aaron Shanley
Discussion Forum
Discuss Children of the Night on our Movie forum!
News & Features