Clinical
(2017)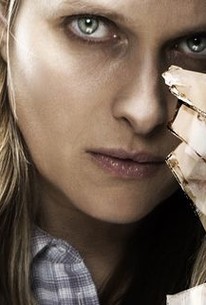 AUDIENCE SCORE
Critic Consensus: No consensus yet.
Movie Info
In this thriller, a psychiatrist tries to put her life back together after a violent attack but finds she can't escape her past.
News & Interviews for Clinical
Critic Reviews for Clinical
All Critics (1) | Fresh (0) | Rotten (1)
A horror film with a plot nothing less than embarrassing, that tries to play with the viewer and failing to surprise with its alleged twists. [Full review in Spanish]
Audience Reviews for Clinical
A total waste of time. Slow, plodding, and then has no ending. I don't even know who the person in the last frame was.
Nicki Marie
Super Reviewer
Less of a psychological thriller and more of a slow paced, poorly scripted, bumpy snore fest.
Film Crazy
Super Reviewer
First things first, is it just me or does Alistair Legrand (writer and director of this film) sound like the name of a Victorian-era vampire. I can't be the only one, right? Onto the review. Look, I go over this a lot in films with twist endings, but twists are very tricky to pull off effectively. What I mean by that, and this should be obvious to everybody, is that you have to make sure that it is actually surprising, otherwise what's the point, and you have to make sure that the twist fits into the context of the story you're telling. The latter is what a lot of people fail to comprehend. For example, let's say that if (James Cameron's) Titanic, instead of the iceberg sinking the ship, instead ended with it being a computer simulation that was re-creating a reenactment of the sinking of the ship from the perspective of star-crossed lovers, Jack and Rose. Yes, it's certainly something that nobody could have expected, but it ruins the movie because, for one, it makes you feel like you've wasted your time investing in those characters. And, secondly, because it makes no sense within the film's established rules. To counteract that, though, you have a film like The Sixth Sense, which shocked many people with its twist back in the day. The reason that twist worked so fucking well was that the clues were all there for you to see. The film sets up its twist expertly through subtle hints. It didn't feel out of place or anything, it was perfect. Which brings us to this movie, which isn't terrible. But, unlike Netflix's own Mercy, it's not a movie that's gonna come down to the reveal/twist to decide whether or not you enjoyed it. I think you're gonna come to that conclusion prior to that point. Though there will be some people that will hate the reveal, and with good reason. But I digress, as to what I thought about this movie. I'm certainly a little mixed on it. I wouldn't say it was good, but I liked parts of it. Like the sessions with Alex, where he goes back and attempts to piece back together the events that led to him becoming horribly disfigured. Those are fairly solid scenes all things considered. Not to mention Jane's flashbacks to a particularly violent moment in her past with another one of her patients, Nora, who slashed up Jane's arms with a piece of broken glass before slashing her own throat. Some of the elements I didn't like, however, was the film's reliance on gore in its third act. This might be weird for someone who loves all sorts of violent horror movies, but I think the film uses the gore in the third act as a way to compensate for its own shortcomings and plot holes that may have been present in the reveal and the person who's been fucking with Jane. I'm gonna SPOIL this, so look away if you wanna go in blind into this movie. So Alex was Nora's, Jane's former patient, father. Alex molested Nora. Nora, under Jane's guidance, confronted the monster in her house by stabbing him with a piece of glass and that's why Alex's face was disfigured. Alex's story about trying to help people who got in a car accident was complete fabrication. But there was one part of the story that was true. Alex DID get into a car accident himself with a truck. He did this so he would not have to explain the real reason why he was disfigured. The problem with this, obviously, is the fact that why would Alex do this since he had no guarantee that he would come out of this accident alive. Sort of stupid to put your hopes in a plan where you could potentially fucking die. And it's not like he even got in a car crash with a regular car, it was a fairly decent sized truck. You could say that he wasn't thinking rationally, but I think it's a little stupid regardless. That's really the main problem I have with the narrative. It's certainly not great, don't get me wrong, but it's fairly serviceable stuff. The acting is pretty solid all things considered and the movie is certainly nice to look at. But I just wish the story would have been a little more interesting, maybe explore more the dynamic between Nora and Jane. Or Jane's own issues with addiction. I don't know, something more would have been appreciated. Like I said, the gore is an issue in the third act. It's not bad, at all, it's certainly very bloody and gory, but it just feels completely out of place. The ending is also really abrupt as well. Jane rips off Alex's transplanted face and she falls outside. When she goes in, she sees the back of Alex's head, who's sitting on her couch, when she stands in front of him, she sees that his face is all fucked up and the movie ends. Yes, that's it. No follow-up with Jane's trial or anything of the sort, she escaped an asylum she was being held in until her trial for killing her boyfriend (she was drugged and thought it was Nora trying to attack her). Absolutely no follow-up whatsoever. So talk about unsatisfying. This isn't a terrible movie, but it's not a good one either. It's watchable at best, but not much more than that. I can't exactly recommend it, but it's something to watch if you've got nothing better to do and you can't find any better movies. That's fucking impossible, if you've got both Netflix and Amazon Prime, but let's just say you've watched everything good that's on there. This will hold your attention for 100 minutes, but you'll quickly forget about it.
Jesse Ortega
Super Reviewer
Clinical Quotes
There are no approved quotes yet for this movie.