Close My Eyes
(1991)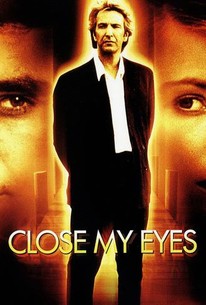 Movie Info
When a husband begins getting the awful feeling that his moody wife is having an affair, the last person he suspects is her younger brother. Offbeat is hardly the word for this engrossing British drama.
Critic Reviews for Close My Eyes
Audience Reviews for Close My Eyes
A brother and sister begin a torrid, obsessive affair. The affair that is the central conflict on this film is interesting only in the sense that I spent most of the film wondering what drew these two siblings to each other in the first place. Their behavior before they begin fucking is quite unremarkable, a supportive brother, an adoring sister, with a mild sexual chemistry that inflames briefly and smolders. The mysterious nature of their sexuality is interesting and perhaps the center of what the film is saying about sex and love. The rest of the film's plotlines are haphazard and repetitive and rather trite ways the siblings hide their activities and resist their own desire. Most of the film is nothing you haven't seen before. Overall, Close My Eyes begins with a good idea but fizzles to cliche.
Jim Hunter
Super Reviewer
I loved Alan Rickman in this movie, he plays a different kind of character than he usually does, and if you're a fan of his you should see this movie just for him. The rest of the actors aren't as good, and the story isn't good either. Mostly, it's not a good movie.
½
Good acting can't compensate for the distasteful subject matter.
Close My Eyes Quotes
There are no approved quotes yet for this movie.