Crowsnest
(2012)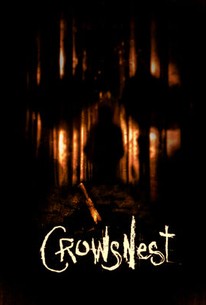 AUDIENCE SCORE
Critic Consensus: No consensus yet.
Movie Info
In late summer of 2011, five young friends celebrating a birthday went missing after an unexpected detour sent them crashing into an abandoned RV. Video recorded by the victims & recovered by police reveals a horrific encounter with the twisted residents of a secluded community, entirely removed from civilization and not pleased at having visitors.
Rating:
R
Genre:
,
Directed By:
Written By:
On DVD:
Runtime:
Studio:
IFC Films
Critic Reviews for Crowsnest
There are no critic reviews yet for Crowsnest. Keep checking Rotten Tomatoes for updates!
Audience Reviews for Crowsnest
½
A very awful found footage version of Wrong Turn with very unlikable characters. A few decent kills and nice setting is all I give it credit for.
Cody Landman
this is another found footage movie. the acting honestly isn't that bad once they get into the woods.. if you wanted, tou could fast forward to them getting lost in the woods and you would be fine. just a group of friends who start getting picked off one by one by hilbillys who live in the woods. it's honestly really creepy only because it is so realistic and the situation they were in could actually happen to anybody. if you like found footage, you should watch it.
jake rickey
½
"Crowsnest" is a found footage cannibal/ survival flick. It pits an unlucky group of friends leaving the city for a weekend trip to the wilderness against homicidal maniacs. The group decide to take a small detour which proves fatal. The film was directed by Brenton Spencer. The movie stars Mittita Barber,Victor Zinck Jr, Aslam Hussein, Chelsey Reist and Christie Burke. The story draws most of its induction of horror from the fact that it is viewed from the perspective of camera footage found, during a search by police for the group, and what we see is what happened to the five friends. The film starts off like most found footage films do, with a simple premise to justify the style. In this case one of the friends is celebrating a birthday and his girlfriend gets him this new camera that is apparently so kick ass he can't put it down. The trick works for the most part. At the beginning it relies on the same ridiculous banter that all found footage flicks rely on. It has a purpose, to make us connect with the characters personally and lulls us into the feeling that it is an innocent event that should have no unforeseeable horrific outcome. Until that very horrible outcome hits us full on as it does the characters on screen. Even with the first quarter of this film seeming to fall in the redundant category the film manages to use the tricks of this style of filming quite well. Once the terror starts when city slicker meets psycho country cannibal everything changes brutally. Brenton manages to use a few new camera tricks to justify the scene being captured on film/digital-whatever. These tricks mange to keep the film flowing without seeming forced on us in order to continue with a found footage format. All in all the movie had me starring at my screen like a deer in headlights, afraid to keep looking and afraid to turn away. "Crowsnest" may start off feeling like the same ole-same ole but don't be misguided by that knee jerk reaction. The actors manage to turn scenes of classic terror through the camera's eye into real tense and suspenseful moments. There are also some very dark edgy moments that show brutal survival instinct that no civilized person would ever think of resorting to, and the cannibals are never seen full on in the scenes, only shadowy poorly lit monsters that chase down, dismember, and discard their prey. The graphic gore is minimal in this film because unlike some cliché movies these monsters have no real care for the modern trinkets that city folk carry with them into the outback. So there are no scenes from killer point of view on tape getting gritty and raw and nasty with the special effects- save one scene-the birthday boy. But you will have to watch the film to see. I have to say that I will probably add this to my collection and watch it some more times. I rarely say that about found footage films.
rick russ
Discussion Forum
Discuss Crowsnest on our Movie forum!