The Curse of the Living Corpse
(1964)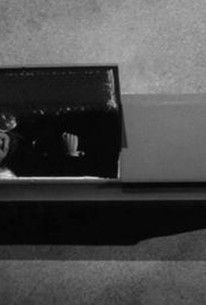 AUDIENCE SCORE
Critic Consensus: No consensus yet.
The Curse of the Living Corpse Photos
Movie Info
Future Jaws star Roy Scheider makes his big screen debut in this forgotten frightener about a deceased New England millionaire who returns from beyond the grave to torment his greedy heirs. Rufus Sinclair suffers from seizures that make it appear as if he has died, and as a result he is terrified that he will one day be buried alive. When Rufus does eventually pass away, his family gathers at the Sinclair estate for the reading of the will. Within that document dwells an ominous clause stating that should his relatives fail to follow his strict demands precisely as stated, Rufus will return from the dead to murder them in the manner which they fear most. Later, when his relatives casually brush off the macabre warning, Rufus returns to prove that he is indeed a man of his word. In addition to serving as Scheider's first feature film venture, Curse of the Living Corpse also marks the only documented film appearance of actress Candice Hilligoss with exception to her starring role in the atmospheric cult classic Carnival of Souls.
Rating:
NR
Genre:
Directed By:
Written By:
In Theaters:
Runtime:
Studio:
Prism Entertainment
Audience Reviews for The Curse of the Living Corpse
½
Surprisingly watchable little Gothic potboiler, back with the cheesy Horror Of Party Beach, I had very low expectations, so I was pretty impressed by this one showing even a modicum of proficiency. Worth a look and definitely the better of the two films on this particular disc.
Bill Bryant
½
For starters, a negative one for the oxymoron title. A plus two for Roy "French Connection / Jaws" Scheider and his first movie role. Another plus one for the keystone cops intentional and unintentional bad acting laughs and one point for successfully tricking me on the "killer" -- I feel so stupid now, but hey, I was tired. The story is OK and a little slow, and it really gets "bogged" down at the end (pun intended).
Woody Woodrow
½
Del Tenney was a busy man in 1964. His masterpiece, THE HORROR OF PARTY BEACH, hit theaters and his notorious I EAT YOUR SKIN was made, though not released until seven years later. Finally, CURSE OF THE LIVING CORPSE stumbled into drive-ins across the country before vanishing completely, with only a tiny, long out-of-print video release (from Prism) acknoledging its' existence. It's a shame, too, because there's some historical value to CURSE. It's not only the film debut of Roy Scheider, but it's the only film other than CARNIVAL OF SOULS featuring Candace Hilligoss, an actress whose look pretty much defined "dream-like horror" after CARNIVAL's release. CARNIVAL rode into cult film history almost entirely based on the film's moody atmosphere, and CURSE has an impressibly brooding tone itself, though it doesn't carry the film all the way through. The plot is standard "old dark house" fare--a group of relatives come to an old, spooky house for the reading of the will, where the deceased describes, in detail, the grizzly fates that await them if they disobey his orders. Which, naturally, they've already done. Stupid relatives. Soon enough, the grave is opening and a mysterious stranger is wandering around the grounds dressed as The Shadow, and folks, even those not mentioned in the conditions of the will, start to get bumped off. Heads are lost, faces are slashed, and bodies are buried, all in above-par B&W cinematography by Richard (PSYCHOMANIA) Hilliard. Scheider's first film is nothing embarassing, and he certainly shows a fair share of talent, cavorting about the creepy mansion drunkenly and delivering loads of overripe dialogue clearly meant to emulate the similar Poe films coming out at the time. Less lucky is Robert Milli as the older brother, who's given to such overdramatic flair that every line feels like a non-sequitor. (Though who could resist delivering a line like "Quicksand never reveals its' innermost secrets!" without a hint of uberdrama?) Some have said that this is a predecessor to the slasher films of the 80's, and to a certain extent, I'd say that's true, but there had been other previous movies in which a group of people in a deserted locale get bumped off one by one, most obviously the various adaptations of Agatha Christie's "Ten Little Indians." I'd be willing to buy it as a possible influence on Mario Bava's TWITCH OF THE DEATH NERVE (also a common contender for "slasher genre starter") but even that seems pretty unlikely. The film manages to be atmospheric enough that when a bumbling cop comes into the picture (presumably as comic relief, though he ain't funny), it's a cloying distraction. Sure, it wasn't a great film up to that point, but the character manages to take away from one of the major things the movie had going for it. Still, there's some thrills to be had and a decent ending, not to mention a fair share of suprising (for 1964) violence and near-nudity, so CURSE OF THE LIVING CORPSE is worth seeking out. Don't expect a rapid-fire horror romp, though--the film has as much in the way of pacing in common with its' 1930's counterparts as it does in plot.
Paul Freitag
The Curse of the Living Corpse Quotes
There are no approved quotes yet for this movie.
Discussion Forum
Discuss The Curse of the Living Corpse on our Movie forum!