Darkness Rising
(2017)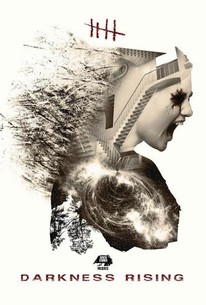 Movie Info
Haunted by a mysterious past, the lone survivor of a family massacre revisits her childhood home on the eve of its destruction, awakening the otherworldly evil that resides there.
Critic Reviews for Darkness Rising
Audience Reviews for Darkness Rising
There is some great - not just good, but genuinely great - gore effects in Darkness Rising. But it sucks. It sucks a lot, and as much as I've got an affection for Katrina Law after spending so much time with her in Spartacus and Arrow, she is not a great actress, not in general and not in this, and she's still the best actor of the bunch. There might have been a solid idea here once, and there's obviously some talented people working somewhere behind the scenes, but even if you're a diehard horror fan, you can skip Darkness Rising altogether.
Darkness Rising Quotes
There are no approved quotes yet for this movie.