De Lift (The Lift) (Goin' Up)
(1983)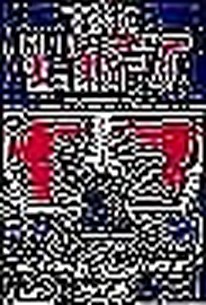 AUDIENCE SCORE
Critic Consensus: No consensus yet.
De Lift (The Lift) (Goin' Up) Photos
Movie Info
Black humor dominates in this macabre story about a murderously animated elevator and its repairman Felix (Huub Stapel) and Felix's voluntary new assistant Mieke (Willeke van Ammelrooy), a reporter for a tabloid paper. When the elevator decapitates a security guard and tries to suffocate some party-goers, it becomes obvious that it needs more than a 60,000-mile check-up. After Felix narrows down the possibilities to some experiments his company is doing with microchips, he is coincidentally suspended from his job -- indicating that the elevator is not acting alone. ~ Eleanor Mannikka, Rovi
Rating:
R
Genre:
, ,
Directed By:
In Theaters:
Runtime:
Critic Reviews for De Lift (The Lift) (Goin' Up)
Audience Reviews for De Lift (The Lift) (Goin' Up)
The horror genre is something I pick on and for good reasons. With so many stupid killers and so many possibilities for it to go over the top and be bad. Unlike most of the horror movies I'v seen, this turned better than expected. De Lift is about an elevator with smart microchip going on a rampage to kill people. The is a mix bag of good and bad. At times you get some really atmosphere which is ruined when you hear pointless dialogue. Aside from pointless dialogue, you have death scenes that are unintentionally funny and diminished whatever horror aspect the movie (not really) could have had. It also doesn't help when your Dutch DVD box tagline is "Take the stairs, take the stairs, for god's sake please take the stairs". Seriously, these characters should have of just put an out of order sign and there, movie end. It's a shamed when a box points out a plot hole. Though it does have some good characters and great scenes written in. Unfortunately what kills the movie is that it never builds tension, can't blame them, how would anyone build tension into a HORROR MOVIE WITH A KILLER ELEVATOR. The acting is standard, unfortunately not bad to laugh. There's a lot footage, though I read there's many versions of De Lift so I can't be too sure about the other versions having tons of stock footage. The effects are pretty bad due to low budgets and the concept alone has been outdated since 1885. Yet despite those flaws, the direction is actually pretty good and I'm surprised it turned out better than expected. This seriously could have been a lot worse, but at least there was effort not to make this bizarre horror film dull. De Lift might not be your ideal horror film, but it's not often you see a horror movie that feature a killer elevator. While it's certainly not a good horror film, it's certainly better than some of the horror movies I've and that's saying a lot.
Caesar Mendez
Super Reviewer
½
And now for something completely different...I'll start of by saying exactly what this film is.A Dutch horror film...about a killer elevator.So there you go!The Lift(De Lift)is from the mind of Dutch director Dick Maas.Mostly known for rather outlandish comedies,this was his first attempt at horror.I first saw this film during the first home video boom.It has managed to build up a little bit of a cult following.Set in an office building,the story evolves around the building's lift beginning to bump people off.We find later on that an electronics company experimenting with artificial intelligence has placed computer chips within the lift.After being struck by lightning the system develops a psychosis virus.And who can save us from this horror?Our friendly neighborhood elevator repairman,that's who!This film is by far a VERY B movie.Silly at times with hokey dialouge,but Maas has a unique lighting and makes good use of a low budget.This film is pretty obscure,and I have both the Dutch and english dubbed versions I found on the internet.I have a friend who lives in the Netherlands,and tells me that this film is shown frequently on television.This film made me a fan of Maas' films,such as Amsterdamed and Do Not Disturb.The Lift is alot of fun,and at many times wears it's B status on it's sleeve with much pride.He actualy years later remade this film with a huge budget,called Down,known in the states as The Shaft,with Naomi Watts.
Matt Armacost
Wow. To really understand is to see. Well worth your time if you're into the kind of crap-tastic movies that'll blow your mind Shark Attack 3 style. Check it out if you can find it. I fucking flea marketed this bitch and it was well worth every cent of the two dollars I spent.
Yucky Octopus
De Lift (The Lift) (Goin' Up) Quotes
There are no approved quotes yet for this movie.