Delamu (Cha ma gu dao xi lie)
(2004)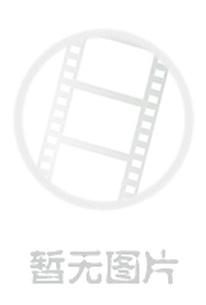 AUDIENCE SCORE
Critic Consensus: No consensus yet.
Movie Info
Since ancient times, China's two primary land routes connecting it to the outside world have been the Silk Road in the north, and Tea Horse-Road in the south. The mountain village of Bingzhongluo-Tibetan for "Village of Tibetans" is located on the high plateau of western Yunnan Province, at the foot of Gaoligong Mountain. Traveling along the Nujiang River, one can reach the southern Tibetan border town of Chawalong-Tibetan for "Valley of Dry Heat." But with no roads connecting the two places, since ancient times the transport of all goods and supplies has relied entirely on horse caravans. The journey of more than 90 kilometers zigzags through high mountain slopes, dense forests, gorges and wastelands. Year-round caravans have plied the Tea-Horse Road, traversing the Hengduan Mountains, packing tea, salt, grains and other provisions. Traveling upstream along the Three Rivers, the route reaches Tibet, Nepal, Bhutan, India and Western Asia, ultimately linking to Europe. Traveling downstream along the Three Rivers, the route reaches Southeast Asia and the South Pacific. Created more than two thousand years ago, the Tea-Horse Road is the highest and most perilous of the world's ancient routes, and to this day still show vibrant signs of life. This film is a record of the Tea-Horse Road, the caravans of the Nujiang River Valley, and the aboriginal peoples who live there -- Mm. Ding who has a family with 15 members speaking 6 languages, a pastor who was jailed for 15 years for his believing, a 104 years old lady who walks through 3 centuries, a village head whose wife run away, a caravan who shares one wife with his elder brother, a young lama in the Buddhist temple who feels lonely sometimes, a 82 years old caravan leader whose story is a legend of the Tibetan caravans.
Critic Reviews for Delamu (Cha ma gu dao xi lie)
There are no critic reviews yet for Delamu (Cha ma gu dao xi lie). Keep checking Rotten Tomatoes for updates!
Audience Reviews
There are no featured reviews for Delamu (Cha ma gu dao xi lie) at this time.
Delamu (Cha ma gu dao xi lie) Quotes
There are no approved quotes yet for this movie.