Demon Lover
(1977)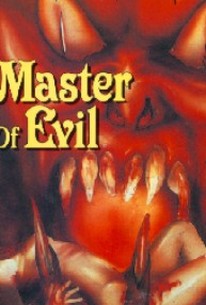 AUDIENCE SCORE
Critic Consensus: No consensus yet.
Movie Info
Promotional materials for this Michigan-based occult turkey (aka Devil Master) proudly proclaimed, "At last! The truth about demons!" So much for truth in advertising... unless the ads refer to the personal demons haunting writer/producer/director/honeywagon driver Donald G. Jackson and his partner in crime Jerry "Nine Fingers" Younkins, who helped finance the film with insurance money after injuring his hand. Younkins also plays the title character -- a dorky, kung-fu hippie satanist who conjures demons to whack various backsliding ex-members of his cult. Gory antics ensue, including a squirm-inducing scene wherein one victim gets an arrow to the crotch... which could be seen as a metaphor for this film's overall effect on the viewer. "Leatherface" Gunnar Hansen also puts in a quick cameo as an occult historian. Amazingly, this no-budget nonsense was the subject of a little-seen documentary titled Demon Lover Diary.
Critic Reviews for Demon Lover
There are no critic reviews yet for Demon Lover. Keep checking Rotten Tomatoes for updates!
Audience Reviews for Demon Lover
I think the only way you could like this movie is if you were into Black magic, and even then I think you would have to smoke a bowl or 3 to even continue to watch past the first 20 minutes. I rented a copy after seeing it listed in issue 6 of Shock Cinema Magazine. The review there warned me as to what I had in store, and they were being nice. This movie had everything it didn't need. like a karate class that went no where, must have been filler film, at the end they had a Nazi flag in the stair case. Very little nudity.. What?s more amazing then the movie itself is the price this DVD sells for even used. I am glad I rented it. The Devil Master is Christmas Robbins (His real Name) with a name like that you figured he would have done more then one movie in his life so what happen to him, (Insane asylum maybe). Gunner Hansen was in this (Original Leather Face in Texas Chainsaw Massacre. The Director was Donald Jackson who went on to do other greats like the Queen of Long Island (My home town), Hell Comes to Frog Town, Rock and Roll Cops 2. My guess is less then $500 for the budget , so Donald you get what you pay for 1/2 star.
Bruce Bruce
Super Reviewer
The plot synopsis for this masterpiece couldn't be more wrong. One of the greatest bad horror movies of all time. Lines like, "We've entered the gates of hell", "You must drink!" and "Forget all the hassle and let's go to the castle" make this endlessly rewatchable. Also, make sure to find Demon Lover Diary, the documentary made by 2 of the folks who worked on this sweet baby. Thank you Lavalle for chopping off a couple of your fingers to make this film possible.
Christopher Brown
Super Reviewer
Demon Lover Quotes
There are no approved quotes yet for this movie.
Discussion Forum
Discuss Demon Lover on our Movie forum!