Dream Boy
(2010)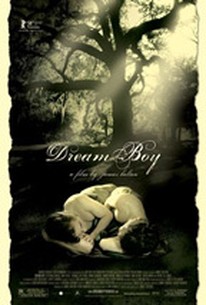 AUDIENCE SCORE
Critic Consensus: No consensus yet.
Movie Info
Shy teenager Nathan and his family have moved from one town to another trying to escape the domestic disintegration within their own home. Roy and his family live a quiet life on a farm. When Nathan moves in next door to charismatic Roy, the boys strike up a friendship as high school study partners. Their strong emotional bond soon takes a natural turn toward physical passion, a secret they must hide from those around them in the backwoods rural community ... A haunting and mythical tale of first love, DREAM BOY is adapted from Jim Grimsley's heartbreaking novel. --© Regent
Critic Reviews for Dream Boy
All Critics (3) | Top Critics (2) | Fresh (2) | Rotten (1)
Pretty to look at but dismayingly obvious, as in the shot of a wall-mounted crucifix gazing sorrowfully down on an incestuous struggle.

New York Times
Top Critic
The film evokes tension right from the start as the viewer waits for violence to rear its head; it eventually does, in ways expected and not.
While I'm generally over coming-of-age stories at my curmudgeonly middle age, I discovered "Dream Boy" to be surprising and genuinely affecting.
Audience Reviews for Dream Boy
Before she becomes world known as the new Lisbeth Salander, Rooney Mara's first theatrical film role was in this small, independent drama. The film, Dream Boy, isn't that good. It has a wide array of themes it tries to deal with -- teen love, incest, religion, homosexuality, underage sex, abuse -- and it is too burdened by the sheer number that it is trying to tackle that is isn't overly successful as a film. The dialogue is horrible ("I'm good at math" or "I'm not so good at English") and eye roll worthy and it makes the film feel like a chore. There are plot problems here and there and some of it is downright unbelievable -- a senior at the local high school drives his OWN schoolbus to school every day (rrrright). Mara (The Social Network, the American-version of Girl With the Dragon Tattoo) has LITTLE to do here other than hold her "boyfriend's" hand and kiss -- the role isn't much. The movie forces all of these issues upon its viewer and this keeps it from being effective. The glaring crucifix on the wall (in such an unlikely place) is so obviously in view that it is apparent the director wanted it to be a part of the scene(s). The film is forced and generic and Mara isn't enough of a draw for this one as she is hardly in it. Ugh -- skip it!
Thomas Williams
½
Dream Boy lacks sure, strong direction, but its talented cast mostly makes up for it. The two young leads perform their parts well, and the supporting cast is solid. The main problem I have with Dream Boy is the shallowness of its central relationship. There is very little dialogue between Nathan (Stephan Bender) and Roy (Maximillian Roeg), so their relationship comes across as being all about the physical aspect. True, Roy offers to take Nathan to a movie, but we never see such a scene, and the way nearly every scene with the two of them ends up with passionate kissing and sex, it's hard to see any genuine emotion in the relationship. Further, the characters' motivations seem like cop-outs: abuse and (maybe) horniness. This problem, at least, is more or less handled by the end of the film, but not clearly enough. It seems somewhat cowardly for the film to rely on such explanations, though I do appreciate that it also adds to the drama and suspense of the film. Aside from that gripe, Dream Boy is still a sweet romance. It just doesn't have the depths you might hope for.
Clayton Walter
One of my favorite movies is 'Black Widow', which stars favorite actor Debra Winger--and Theresa Russell, mother of Max Roeg, the star of this movie. He is the reason to see this film, a gay teen romance mash-up with Southern Gothic and a dash of post-murder magic realism. The cliche climax is set in a maybe-haunted plantation house. Max Roeg is attractive physically and emotionally, delivers his lines convincingly, has great hair--and gives off some of his mother's appealing feral quality. Diana Scarwid and Ricky Lee Jones are good in small roles. The movie otherwise manages to be both over- and under-acted, a feat I would have thought hard to bring off, but this film achieves it. Particularly terrible: the other male ingenue and the actor who plays his sexually-abusive-when-drunk father.
Ed Battle
Dream Boy Quotes
There are no approved quotes yet for this movie.
Discussion Forum
Discuss Dream Boy on our Movie forum!