Dresden
(1999)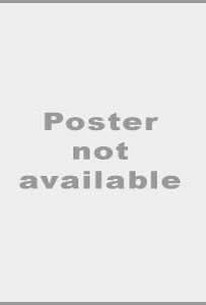 AUDIENCE SCORE
Critic Consensus: No consensus yet.
Movie Info
Dresden is an examination of the world told through pictures and sounds randomly overlapping one another. A narrative story unfolds within the context of the film but is embedded in divergent scenes of New York City and occasionally unrelated soundscapes that mesmerize the viewer. Writer/director Ben Speth creates the character of Alex to use as his subject in this study of random happenings called life. The story follows Alex, a thirty-eight-year-old dancer, as she goes through the motions of her day--drinks with a girlfriend, fighting with her boyfriend, dance rehearsal, infidelity--and effectively shows the discontent in her life. Anne Iobst plays Alex with such honesty and grace that you quickly forget that she is really a fictional character. Speth shows the events of Alex's day but does not go any further; thus, the end of the film is not the end of the story--life goes on. He successfully introduces experimentation and abstraction to the medium of motion pictures, which usually emphasizes control, structure, and complacency. Speth's many unconventional techniques leave a good portion of the interpretation of Alex up to the viewer. Long, static camera shots beautifully capture life happening around New York City: Chinese teenagers playing handball, a subway station during rush hour, a city park on a sunny day. The overall pace and uncertainty about what's around the corner make this film a pleasure to watch.
Critic Reviews for Dresden
Audience Reviews for Dresden
Excellent!!! Beautifully done! Very, very nice drama with suspense, romance, action, etc.....and based around actual events that happened. I love how they occasionally added in actual true newsreels from that time, also. I recommend this to anyone who enjoys a good, well done historical fiction story.
Cynthia S.
Super Reviewer
Even though this German television film is high melodrama, its quality and insight overcome any clichés that might appear in the plot. World War II in Europe is on the wane. Germany is basically defeated but refused to give up. On a mission into Germany an English bomber pilot and his crew are shot down. Those who do not initially die in the crash are killed by villagers all save the pilot who manages to escape. Wounded, he seeks shelter in a hospital and is discovered by a nurse. She hides him and gives him medical help. She soon discovers that he understands her, because his mother was German. The pilot is dumped into a melodramatic mess in which the father of his savior nurse - the head of the hospital - is withholding pain killer from the wounded German soldiers and citizens in order to sell them on the black market and buy his family a way out of Germany before the inevitable defeat. But surrounding all of this melodrama is the story of Dresden written and produced by Germans whose view of the situation and the lives of the everyday citizens of a city that will soon become an incredible, flaming oven of death is insightful and horrifyingly realistic. This film was excellently produced with a quest for accuracy - an accuracy that is hard to view but one that is necessary for anyone who contemplates the inhumanity of war. It is clear that the bombing of Dresden was more of a punishment of Germany rather than an attack needed to end an already devastating war. There is much to learn in the special features of the DVD that add to the rewards of the film. If you knew of the firebombing of Dresden, have read a little, but didn't know much more, I think you will find this a worthwhile viewing. Plus, there's a nice love story with agreeable actors.
Steven Vincent Gee
Super Reviewer
Impressive tv movie with breathtaking sequences
Dresden Quotes
There are no approved quotes yet for this movie.
Discussion Forum
Discuss Dresden on our Movie forum!