Eye of the Dolphin
(2007)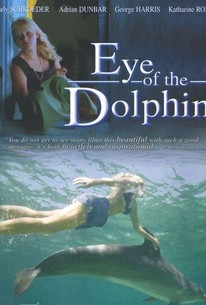 Eye of the Dolphin Photos
Movie Info
A young woman learns important lessons about family and communication while making friends with a group of dolphins in this drama. Alyssa (Carly Schroeder) is a troubled teenager who has been feeling at odds with the world since the death of her mother, the only parent she has ever known. Alyssa's grandmother Lucy (Katharine Ross) has been looking after her, but when the girl becomes more than Lucy cares to deal with, she sends Alyssa off to spend some time with her father, Hawk (Adrian Dunbar). Hawk is a marine biologist living in the Bahamas, where he's involved in a major research project involving dolphins, and he has neither the time nor the inclination to bond with his long-lost daughter. Alyssa is no more happy to see Hawk than he is to see her, and Hawk is on edge as his funding for the project is about to be pulled. But Alyssa finds a supportive friend in Tamika (Christine Adams), Hawk's girlfriend, and as Alyssa learns to enjoy life along the idyllic Bahamian coast, she develops a strong connection with the dolphins, which not only helps her father with his work but brings her closer to her long lost dad. Eye of the Dolphin also features Jane Lynch, George Harris and Christopher Harrod.
Critic Reviews for Eye of the Dolphin
Audience Reviews for Eye of the Dolphin
Acting is not very good, but it was okay. I was bored in the beginning but it eventually caught my attention and I finished it. I like the story...
Leigh Ryan
Super Reviewer
A harmless parade of seaside cliches.
William Goss
Super Reviewer
Eye of the Dolphin Quotes
There are no approved quotes yet for this movie.