Fighter
(2007)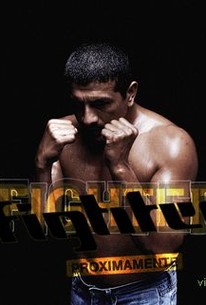 AUDIENCE SCORE
Critic Consensus: No consensus yet.
Movie Info
Driven by her conservative, uneducated parents to succeed where they had not, a Turkish immigrant living in Copenhagen does her best to meet mom and dad's high expectations while simultaneously staying true to her passion for kung-fu in this action film featuring choreography by Crouching Tiger, Hidden Dragon's Xian Gao. Aicha (Semra Turan) is a high school student who finds her time constantly split between her studies and her devotion to the martial arts. Though Aicha's father has forbidden her from joining the elite kung fu club presided over by a stern sifu, the young girl secretly attends meeting and begins refining her fighting skills. At first questioning of the sifu's practice of having males and females fight one another, Aicha grows more comfortable with the idea after she begins training with advanced student Emil (Cyron Melville) and a relationship starts to develop between the sparring partners. Back on the family front, Aicha's older brother Ali (Nima Nabipour) and his fiancée Jasmin (Ozlem Saglanmak) begin to worry that Aicha's immodest behavior may somehow jeopardize their upcoming wedding, just as family friend Omar (Behruz Banissi) joins up with the kung fu club. At first it seems that Omar's presence may prove a disaster for all involved, but if Aicha can learn to take responsibility for her own actions perhaps her parents will finally come to respect her for who she is, rather than what they want her to be.
Critic Reviews for Fighter
There are no critic reviews yet for Fighter. Keep checking Rotten Tomatoes for updates!
Audience Reviews for Fighter
½
This Danish, muslim kung-fu movie may tread a worn path, but it's an always watchable path.
Marcus Woolcott
Super Reviewer
½
a nice little surprise. semra turam (aisha) is a lovely, strong woman caught between the traditions of her muslim family and her teenage angst, coupled with her desire to be a kung fu fighter. it's a somewhat predictable plotline but exciting fight scenes and semras' expressive and exotic face take it up a notch for me. everyone in the film is actually very interesting to look at, for beauty and lines and expressions of anger and joy. the fight scenes are beautiful and she is a great looking fighter, both in the ring and as she fights demons and ninjas in her mind.
steve driver
The story of Micky "Irish" Ward and his boxing career with his crack addicted brother at his side. Apparently Marky Mark was so hell bent on getting this film made that he stayed in "shape" for years and years just in case the film went into production. That's dedication and passion for you, yet the man still manages to be the weak link. It's not really his fault, David O. Russell packed the film with a lot of talent. Christian Bale plays Dicky Ecklund, Micky's crack addicted brother who tells the same story over and over again, about him knocking out Sugar Ray Leonard. It's his claim to fame. There is a film crew following him around, he thinks it's going to be about his comeback, yet it's really about the harsh realities of crack addiction. Bale, again, submerses himself in the role. He is pure method. You can not like him as a person, or even an actor, but you can't deny his passion for the art. He is on the thin side again, with thin balding hair and brown teeth. He looks deathly ill in every scene. The man has one of his finest roles to date and will no doubt be nominated come award season. I hope he actually takes home the award. He is without a doubt, the most interesting character in the film. Their mother is played by Melissa Leo, another performance worthy of recognition come award season. Her desire to see her kids rise to fame blind her from the truth. She denies the drugs and the failures and believes she knows what's best for her kids. This means not letting them get a real chance because it would be with a real manager and she would be left behind. Family is important to her and she wants to keep everyone very close, even if it harms their chance at making a name for themselves. She of course, doesn't realize this. Amy Adams is the love interest, you know there had to be one. She manages to pull Micky away from the family that is dragging him down. They don't like her for it. She has her own inspirations too, yet the story isn't interested in them. The main focus of the film is with Micky's bumpy road to the championship fight. Since this is based on a true story, I can't really fault it for becoming a bit formulaic and predictable, yet it is. David O. Russell is notorious for getting angry and violent with his crew/cast. He was in a physical fight with George Clooney on the set of Three Kings and anyone can go on youtube and check out the melt down he and Lily Tomlin had on the set of I Heart Huckabees. Both films coincidentally star Mark Walhberg, so it seems he doesn't have a problem working with the combative director. I can't deny that the man has talent. I really love Three Kings and found I Heart Huckabees to be an ambitious project for the sheer weirdness of it all. With The Fighter, he plays to a more conventional audience. In terms of boxing films, it works. It plays on the down and out character, the poverty of his life and the sheer determination he has to make a name for himself. It's no Rocky, or as others have mentioned Raging Bull, but it is good enough to be mentioned with them. Russell always has an eye for a creative shot. Check out Three Kings colour scheme for what I mean. Here he uses TV cameras for the boxing matches. Interesting move, it feels like we are watching it at home and are not really in the ring with them. I admire directors who think outside of the box. Russell does this, no problem. He also decides to include real footage of the characters. The film has some home video segments throughout and during the credits we get to meet the real Micky Ward and Dicky Eckland, which is even more reason to appreciate Bale's performance. The film trips a bit because of the lack of emotion from Walhberg. I dig the guy and enjoy his films, but his range isn't there yet. When given a role that he can play the absurdity of, he scores. Watch The Departed for that. For a film where the audience needs to get behind a character, to root and cheer for them to overcome their obstacles, he falls a little short. Thank goodness the film makes up for this with the performances from Bale and Leo. The Fighter features great music, engaging performances and a predictable, yet true story. I felt attached to the characters and hoping they would make smart decisions. If a film can get me to care about the characters, I say bravo. The Fighter is a winner in my books.
Brandan W
Fighter Quotes
There are no approved quotes yet for this movie.
Discussion Forum
Discuss Fighter on our Movie forum!