What to know
critics consensus
While it hews closely to the 1984 original, Craig Brewer infuses his Footloose remake with toe-tapping energy and manages to keep the story fresh for a new generation. Read critic reviews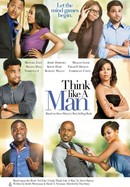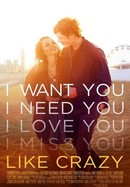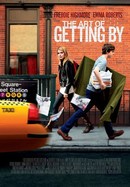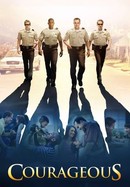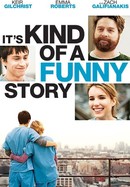 It's Kind of a Funny Story
Where to watch
Rent/buy
Rent/buy
Subscription
Rent/buy
Rate And Review
Movie Info
As a transplant from Boston, teenager Ren MacCormack (Kenny Wormald) gets a big dose of culture shock when he moves to a small Southern town called Bomont. A few years prior, a fatal accident involving five youths led local councilmen and a beloved clergyman (Dennis Quaid) to enact ordinances against loud music and dancing. Ren -- never one to toe the line -- challenges the ban, simultaneously revitalizing Bomont and falling in love with the clergyman's troubled daughter (Julianne Hough).
News & Interviews for Footloose
Audience Reviews for Footloose
The boy from Boston sometimes has the accent and sometimes doesn't. The writing is awful because people DON'T talk like that ever. The pacing is too quick and that boy makes friends super fast doesn't he? Horrible acting too. I couldn't finish it; it was really lame.

As far as remakes go "Footloose" is one of the better ones. It takes the same story, adds a few updates, and maintains what made the original a classic. The music is good, the dancing is cheesy, and the acting is campy(there I said it Bob). For those that don't know the story, it's a story about a town that has been affected by tragedy. Five teenagers were killed in a car accident after a party. The parents then decide to outlaw dancing, partying, basically take all the fun of being a teenager away. Then Ren(Kenny Wormald) moves to town from Boston and tries to change things through the power of dance(lol). There's one scene that is just so damn cheesy it makes the movie. Ren is mad at life and the authorities so he just dances his frustrations out at an old abandoned barn, it's pretty funny. Girls will probably love this movies, and guys will either roll their eyes or go along for the ride. Could it have been better? Sure, I mean the original is better, but it is what it is. Worth a watch.

Why remake this beloved '80s classic film? I don't know, but it's a pretty good remake. It's the age old tale of teenagers fighting the power when a small town bans public dancing. Newcomers Kenny Wormald and Julianne Hough do especially well as the leads, and give great performances (though Wormald is no Kevin Bacon). The story is written especially well, with a lot of solid character development. And the dancing, of course, is amazingly good without being too gratuitous or gimmicky. Footloose definitely has the spirit of the original, and delivers a smart, energetic film that's a lot of fun.

When people say that this movie sucks simply because it's a remake, I automatically think one of the following: A) They don't know what the hell they're talking about. B) They're morons. C) Both A & B. Seriously, if you're going to say a movie sucks, then have an actual reason for it, not some bullshit concocted from your sheer stupidity, & anti-remake crap. Just because it's a remake, doesn't make something crap, nor does a movie that is original automatically makes it great. That's like saying a film that is being done by Pixar is automatic gold without even watching the previews to it. Remakes can be good if they tried, like this one, or they can be nothing but utter shit, like The Grudge. So if you're going to say a movie sucks, then say it to a movie that does suck (like Cars[2]). Now, as far as reviewing the movie goes, let's get started: Cast/Acting: The casting choices in this film are by far much better than they were in the original. The actors in here look exactly like teenagers, whereas Kevin Bacon & most of the others in the original looked nothing like teenagers; in fact, Bacon pulled off the teenage look as much as Arnold Schwarzenegger pulled off the Mr. Freeze look in Batman & Robin. As far as performances go, they're excellent. The only casting choice I question in this movie is Dennis Quaid, who plays the church pastor. Plot/Story: Like the consensus says, it hues very closely to the original, & it actually manages to do a much better job. The plot stays the same, new boy comes into town, & tries to change it's laws that are full of bull (OMG that rhymes!!). It fills in plenty of things that weren't done in the original one, & adds & changes many of them to make it more realistic as well as modern. Heck, the film even shows ***Spoiler, skip to the next paragraph to avoid a spoiler*** the accident that happened when the young teens were listening to music on their way back home.***Spoiler end*** Yes, sometimes the plot gets cheesy, & on very rare occasions, corny, but it has enough talent, energy, & fun in it to make up for it. Soundtrack: The songs in the movie are all remakes from the original songs as well. And boy, are they amazing! Each song has been completely remade, from the opening theme "Footloose" sung by Blake, to "Dancing in the Sheets" sung by David Banner feat Denim, & even "Let's here it for the boy" sung by Jana Kramer. Each song is remixed into a different genre to fit the movie's moments, & even as what the songs are alone, they are still great. But that's not to say that the songs in the original were crap, oh no, in fact, I love the soundtrack from the original as well. Bought them both, put them in my iPod, & listen to them constantly. Coordination: This is one of the things that makes this movie far superior to the original, and its the dancing. In the original, the focus was supposed to be the killer dance moves, however, there was much more talking than there was any dancing. In this one, it fixes that. The dancing is solid, & makes up a lot of the movie. Not once was I not amazed at the great dance moves, I even told myself I could dance like that myself if I had enough self esteem. Direction: Craig Brewer is officially one of my favorite directors after this movie. Black Snake Moan was amazing enough, & after watching this movie, he amazed me at how great he is & how much effort he puts into his movies (regardless of the small amount that he's made). He is one of those directors who is not boring in his style or writing, & still manages to take his time to make a good movie. He is one of those directors that no matter how much you didn't like his movie, it's not a bad films, because he can direct. He directs this movie with a mellow atmosphere, & manages to keep it true to it's source while also giving it that modern take that works perfectly on this remake. Dialogue: This might be the only true flaw the films has. While the dialogue isn't technically bad, it's just the weakest part of the film. A lot of the words the characters spew from their mouth is almost the same as the original. Some of it improves, but a lot of it just stays the same from the first one. Characters: While there was some character development in the original, this one here beats it by a long shot. Each character, especially Ren, was further developed to the point where you could actually like them, well, with the exception of the asshole boyfriend Ariel gets. Ariel's character is also far more realistic, & less annoying than the Ariel from the original. Final summation, this is a great remake that does great as a modern adaption, & still works great for what it is. Whoever says this movie sucks simply because it's a remake, grow up & quit with your anti-remake bullshit.
See Details