Fratricide
(2006)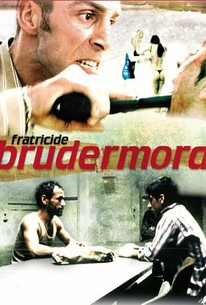 Movie Info
The quest for identity among Kurdish émigrés residing in urban Germany sets the stage for tragedy in writer/director Yilmaz Arslan's unforgiving drama. When teenage Kurdistan shepherd Azad (Erdal Celik) receives money from his older brother Semo (Nuretin Celik) intended to help the younger sibling make his way to Germany, Azad wastes no time getting to Europe. Upon arrival, however, the proud and honest Azad is furious to discover that Semo is earning his living on the streets as a pimp. In a sincere bid not to become tainted by his elder sibling's lifestyle, Azad seeks sanctuary in a nearby refugee shelter. It is at the shelter that Azad makes the acquaintance of 11-year-old Kurdish orphan Ibo (Xewat Gectan), and after striking up a warm friendship, the pair do their best to make an honest living as barbers at a Kurdish-run, hole-in-the-wall café. Frustrated at their inability to become a fully functioning member of German society, Azad and Ibo soon clash with Turkish street thugs Ahmet and Zeki, setting into motion a harrowing cycle of violence that rapidly spirals out of control.
Critic Reviews for Fratricide
Audience Reviews for Fratricide
Damn good film about camaraderie, loyalty to one's way of life, comeuppance, and the uselessness of division among assimilating cultures. It's on the Kurdish and Turkish disputes, but still retains relevance for any two distinct cultures. The protagonist and his daily adversity is all too harsh, topped with the supervision of a minor who's been exposed to the same raw climate. Once the eye-for-an-eye theme picks up some momentum, it's a dangerous foregone conclusion.
Richard Cranium
[font=times new roman, new york, times, serif]Fratricide By: Maria Guzman The movie Fratricide it was a not rated movie. It's about two Kurdish brothers who arrived to Germany to find a job and help their families. The main characters are (Xevat Gectan) as Ibo and (Erdal Celik) as Azad. Azad goes through a hard time trying to take care of his little brother and protecting him. Azad has an older brother who is a pimp, he tries to help Azad but Azad doesn't want his dirty money. This movie was released the 12th of April in France , in Switzerland it was published august 2005, and in the United States it was released on the 23rd of august. The director of this movie is Yilmaz Arslan. The genre of this movie is drama. The movie is about 90minutes long. This movie got a 6.4/10 stars. The only audience that can see this movie is people over 18th for the graphics and the violence it contains. This movie has 4 wins and 1 nomination. The setting takes place in Switzerland [/font] [color=yellow][/color]
maria guzman
Fratricide Quotes
There are no approved quotes yet for this movie.
Discussion Forum
Discuss Fratricide on our Movie forum!