GasHole
(2008)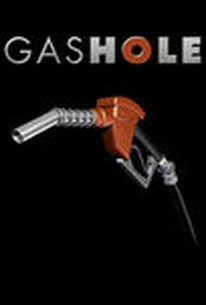 AUDIENCE SCORE
Critic Consensus: No consensus yet.
Movie Info
Filmmakers Jeremy Wagener and Scott D. Roberts join forces to bring the history of oil prices and future of alternative fuels into focus in this documentary narrated by Peter Gallagher. Concerned with American dependence on foreign oil and curious as to how America could go from the largest exporter of oil to the largest importer, Wagener and Roberts seek out the opinions of such experts as U.S. Department of Energy officials, Alternative Fuel Producers, Alternative Fuel Consumers, Professors of Economics, and congressional leaders from both the Democratic and Republican parties. In addition to asking some truly challenging questions, GasHole also examines a variety of potential solutions to America's oil dependence. Could it be that greedy oil companies have buried existing technology designed to dramatically improve gas mileage, and why is the typical American consumer so reluctant to embrace alternative energy forms? For anyone who fills up their tank and scoffs at the rolling numbers on the gas pump display, this film may just have the answers to your most pressing questions.
Critic Reviews for GasHole
All Critics (2) | Top Critics (1) | Fresh (2) | Rotten (0)
Some of the pic's points register as obvious and infuriating at once; hardest-hitting are the passages that point to oil execs' use of 9/11 and Hurricane Katrina to post record profits.
And it has the pastiche style of a work assembled from other sources, at the expense of original reporting.

Milwaukee Journal Sentinel
Audience Reviews for GasHole
½
Although the film starts out with unsupported myths and conspiracy theories, it picks up traction when it examines the tactics that oil companies use to drive up the price of gasoline!
Tom Valentino
½
While the documentary is not the most entertaining it does make a valid series of socially aware points. It focuses on challenging our petroleum dependent society. It is a message that is one of the largest of our time and must not be shoved to the back burner. It sheds light on the roadblocks of politicians and corporations implement up to halt progress in order to protect their own finances. It makes us ask ourselves, how long will it be before we push to allow the brilliant scientist and engineers to change this world for the better by reducing our dependency on oil? It shows that the technology is available to improve gas consumption immediately and we need to do better job both in the short term and in the long term to fight our gas dependency.
Russell Guest
½
Saw it on Netflix. Conspiracy Theory type of movie. It just reinforces the anger that everybody has for oil.
darrell hartman
GasHole Quotes
There are no approved quotes yet for this movie.
Discussion Forum
Discuss GasHole on our Movie forum!