Goddess of Mercy (Yu guanyin)
(2004)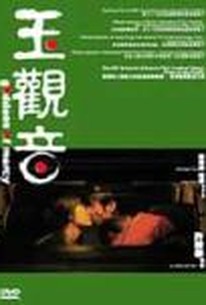 AUDIENCE SCORE
Critic Consensus: No consensus yet.
Movie Info
As Goddess of Mercy begins, Yang Rui (Liu Yunlong) is a callow womanizer in Beijing. He's always looking for action, which eventually leads him to An Xin (Vicki Zhao), who works at the local tae kwon do school. The more she spurns him, the more adamant he becomes. One rainy night, he goes too far, grabbing for her as she tries to enter her home, and she delivers a roundhouse kick to his head. He wakes up in her apartment, and apologizes to her. An Xin won't talk about her past. They begin a fragile courtship. He learns that she has a young son. A jealous ex gets wind of his new relationship, and arranges to have him brought up on embezzlement charges. An Xin helps him get out of jail, but then runs run off, leaving a long note. The film flashes back to An Xin's past as a gung-ho policewoman engaged to a journalist, Tienjun (Chen Jianbin). Assigned to a dangerous and remote district, she was forced to spend months away from him. Eventually, she met a brash young man, Mao Jie (Hong Kong heartthrob Nicholas Tse), and the two had a brief affair. Later, on a drug sting, she found out that Mao was a criminal. She took part in a deadly raid to bring down his family. An Xin reunited with Tienjun and they were married, after which she found out she was pregnant. Mao was released from prison and took vengeance. An Xin has left town because she believes that she's a destructive force, but Yang sets out to find her. Based on a popular novel by Hai Yan, Goddess of Mercy was directed by Ann Hui and had its U.S. premiere at the 2004 New York Asian American International Film Festival. ~ Josh Ralske, Rovi
Rating:
NR
Genre:
, ,
Directed By:
In Theaters:
On DVD:
Runtime:
Audience Reviews for Goddess of Mercy (Yu guanyin)
Whether an adaptation of a novel is successful or not probably largely depends on how bravely you can break the literal sense of the original novel - in that point, this film is following the original story too much, to royally. Where you think unnecessary or too long to cover overall the original story, you need to cut some parts off - in this film, you should've cut off the episode of the third guy, who the heroin meets in Beijing. Well, this episode is actually very important, but because of the limit of time, the film does not describe how the relationship between the heroin and the third man gets deeper at all. What's more, the heroin's decision making is too mysterious (or stupid), and it even destroys the whole picture - who on earth will go back to where you can be killed when you almost can leave the past behind and make a new start???? And use a condom if you have one night stand!!!! It's just not really a good adaptation, I should say. I doubt that Wei Zhao was the best choice for the role, too, because she doesn't look athletic at all - it's just impossible. Ann Hui, although I've not seen much of her work yet, seems to me that she's over-recognized. Still, the cinematography's just 100% gorgeous - you can watch this film at least once to check out its cinematography.
Naoya Kugimiya
½
I did not expect to like this movie, and only got it because it was available free from YesAsia.com. But the story was really good and "Vicky" Zhao Wei shines as always!
Nicholas Stanosheck
I guess the people who don't like this movie should stick with genre flicks, so they aren't confused when something doesn't fall neatly in to a category. If you want something conventional, Hollywood has a million genre flicks, please take your pick, they all follow a formula called "The Beat Structure", which will keep your delicate sensibilities neatly placated. For the rest of you, who seek something different, give this film a shot. By the way, EVERYBODY doesn't die. It helps if you watch a movie to the end. If I sound pissed off, it's because I just read some of the "reviews" of this film.
Anthony Valletta
Super Reviewer
Goddess of Mercy (Yu guanyin) Quotes
There are no approved quotes yet for this movie.