Shen nu, (The Goddess)
(1934)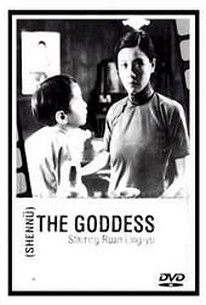 Shen nu, (The Goddess) Photos
Movie Info
An unnamed devoted mother sells herself by night on the streets of Shanghai in order to support herself and her infant son. When a gambler who calls himself "the Boss" strong-arms his way into becoming her pimp, she flees with her son and attempts to earn an honest living, but the Boss tracks her down and forces her back into prostitution. When her son reaches school age, she begins hiding away enough money to pay his tuition. Although her son is ostracized by other kids due to her profession, she takes great joy in providing an education and a potential better future for him. When the other parents want the boy expelled, a kindly principal fights to keep him in school. Meanwhile, the Boss finds her hidden cash, adding financial woes to the problems of social injustice.
Critic Reviews for Shen nu, (The Goddess)
Audience Reviews for Shen nu, (The Goddess)
½
what could have been a mere preachy melodrama is elevated by lovely cinematography and the remarkable performance of ruan lingyu, a premier actress of chinese silent cinema in her penultimate film, as a woman fighting society's scorn to make a better life for her small son. tragically, the film mirrored her chaotic private life, which fueled scandal sheets and led to her suicide at age 24. u can see this film here--> http://www.archive.org/details/thegoddess
Stella Dallas
Super Reviewer
Chinese silent film star Ruan Ling-Yu knew how to light up the screen. Whether there were happy or hard moments, her emotions projected the mood of the film.
Linda K. T.
Super Reviewer
Shen nu, (The Goddess) Quotes
There are no approved quotes yet for this movie.