Gong wu (Jiang Hu) (Blood Brothers) (Triad Underworld) (Left Hand)
(2004)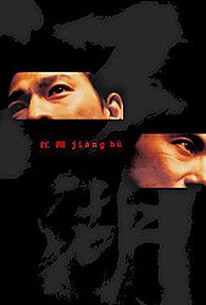 AUDIENCE SCORE
Critic Consensus: No consensus yet.
Movie Info
When Triad leader Hung's wife gives birth to a baby boy, Hung considers leaving the world of the gangsters. Despite the fact that he is not sure of his decision, word gets out fast and now, a brutal war begins in the world of "jiang-hu". Two hoodlums, Wing and Turbo, set to make a name for themselves, are ordered to kill Hung. Meanwhile, an internal conflict begins between Hung and his #1 man, Left-Hand. Despite this conflict, the two have nothing but respect for each other. However, they know deep down, that there are people waiting to get rid of Hung.
Critic Reviews for Gong wu (Jiang Hu) (Blood Brothers) (Triad Underworld) (Left Hand)
There are no critic reviews yet for Gong wu (Jiang Hu) (Blood Brothers) (Triad Underworld) (Left Hand). Keep checking Rotten Tomatoes for updates!
Audience Reviews for Gong wu (Jiang Hu) (Blood Brothers) (Triad Underworld) (Left Hand)
Gong wu aka Jiang Hu is a film that falls into the ever so popular Chinese crime thriller category. There are some great crime thrillers out there, but director Ching-Po Wong doesn't have one here.
The story isn't anything spectacular, with the exception of the surprise at the end. The problem here is that the surprise shows up for the final 2-3 minutes of this 80 minute film. That leaves a lot of other minutes for a bunch of talking. In other words, this picture doesn't blow by. The 80 minutes is deceiving.
The lack of action isn't out of the blue, but the story and the cinematography just isn't enough to warrant a good watch. The editing is good at times and that is one of the few bright points of this flick.
Andy Lau is the biggest star in here and he probably has the best part. He doesn't do anything spectacular, but his dialogue is nicely written. Shawn Yue on the other hand, is just so bland. Luckily, Edison Chen shows up for a bunch of Shawn's scenes to help liven it up. The same can be said for Jacky Cheung in Andy Lau's scenes.
In the end, Gong wu is just another film that is easily forgettable. There are many other movies like this that are a much better watch. This isn't a total waste of time, but you can live without seeing it.
"You don't listen to what I say. Even if you listen, you don't understand; or you understand but you won't do it. Or you do it and get it wrong and you won't admit it and refuse to change. Even if you change you do it unwillingly and you don't say anything. What am I supposed to do?"
½
Underrated gangster drama as two triad leaders, close as brothers now find themselves opposing each other, paralleled with the story of two young gangsters hired to kill a pair of triad leaders. Great script, direction and performances.
Anthony Valletta
Super Reviewer
Gong wu (Jiang Hu) (Blood Brothers) (Triad Underworld) (Left Hand) Quotes
There are no approved quotes yet for this movie.