Groove
(2000)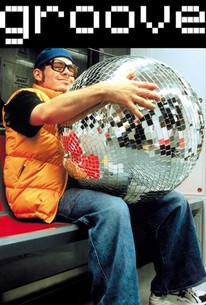 Movie Info
Set during the course of a single evening centering on an illegal rave thrown in a San Francisco warehouse, Greg Harrison's exuberant film is really more a snapshot of the PLUR culture than a real story, but that doesn't matter in the least. Anyone who has attended any club or rave event since the Ecstasy revolution began will recognize all of the characters here: the guy whose roll doesn't start until he leaves, the over-enthusiastic candyraver, the amateur chemist, the smarmy would-be gigolo, the nervous, young DJ, the amateur philosopher, the guys who can never find the party, and so on. Indeed, Harrison doesn't leave a recognizable rave story line untouched, from the young woman (Mackenzie Firgens) who gets a shock when she finds her rolling fiancé (Denny Kirkwood) making out with another guy, to the inevitable self-destructive kid on GHB and nitrous. There's even a police raid and a brief appearance by superstar DJ John Digweed to keep things lively. If the film has a focus, it's the slow, reticent romance which develops between a bookish first-time raver (Hamish Linklater) and a sweet but world-weary rave veteran (Lola Glaudini) who has clubbed all over the world but forgotten to start a real life. It's an interesting commentary on the scene, and Harrison manages to realistically present both the positives and negatives of rave culture without becoming preachy on either count. The film could have easily become an anti-drug polemic on one hand or a rose-colored happycore love-fest on the other, and it is to Harrison's credit that he avoids both extremes. For better or worse, and actually quite a bit of both, this is Glowstick, U.S.A. Love it or leave it. Co-starring Rachel True from The Craft, Steve Van Wormer, Chris Ferreira, and Bing Ching as the memorably insecure DJ Snaz.
Critic Reviews for Groove
Audience Reviews for Groove
There are no featured audience reviews yet. Click the link below to see what others say about Groove!
Groove Quotes
There are no approved quotes yet for this movie.
Discussion Forum
Discuss Groove on our Movie forum!