Group
(2003)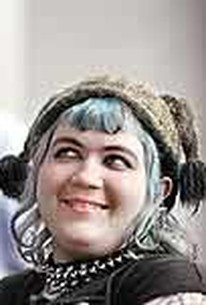 Movie Info
Nine women meet every Wednesday afternoon for 21 weeks of group therapy in this entirely original, ultra modern probe into the American psyche. Six unhidden and unexplained cameras capture this fast and funny, deep and bumpy ride into consciousness as these dauntless women simply try to find a little more happiness. Punk amputee; born-again Christian; hypochondriac; sex-rocker; enigma; tramp; bigot; binger; and their therapist. At the center challenging them all is Pipi, the fat one-legged punk walled up inside her own contradictions. Orbiting closely are Clansey, the Christian confounded by her own condemning judgments, and Grace, the hypochondriac desperate to stay above the emotional fray. In this microcosm of life wrought with prejudice, pettiness, and trauma, it's compassion that transcends all else with a level of reality rarely seen in fiction. Six simultaneous camera perspectives expand the story on screen with multiple frames and layered narratives. Unforgettably funny at times and riveting to the final moment, GROUP delivers a fresh, powerful view of cinema and humanity. -- © Artistic License
Audience Reviews for Group
A interestingly mundane 90min consisting of nine women including a therapist, with each 'patient' having unequal sharing time with the group. It's safe to say the proportion of extroverts to introverts is 1:1. The awkward cacophony of voices, morals and lifestyles is felt almost immediately as the first session is more or less incessant bickering over queer lifestyle. Needless to say, the bigot & the Christian tag-team against the lesbian & the amputee whose beau is going thru a F to M transition. If this is anything like reality, I think I'm okay with my depression & generalized anxiety; god forbid if any of them were to start crying, the room fell all but silent with the weeping, unstable character completely exposed with no empathy or sympathy whatsoever.
Pallie Nardali
While the subject's appeal is limited and the film's 106-minute running time excessive, viewers who do respond to the pic will find it raw, real and cathartic.
Lee Mayo
Group Quotes
There are no approved quotes yet for this movie.
Discussion Forum
Discuss Group on our Movie forum!