Habeas Corpus
(1928)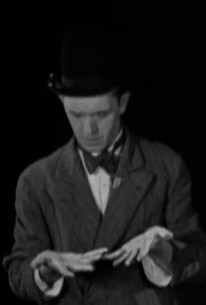 AUDIENCE SCORE
Critic Consensus: No consensus yet.
Movie Info
Stan Laurel and Oliver Hardy are perhaps unique amongst comedians of the 1920s and 1930s, and their silent and sound films are equally funny. This two-reeler was originally released with music and sound effects; it would be nearly six more months before the boys made their talkie debut. This short (which some claim is not one of the duo's best silent films, a point definitely to be argued) is so entertaining that it's easy to forget that it's a silent film. Stan and Ollie have stopped at a mansion to beg for food. They don't realize that they're at the residence of a mad scientist (Richard Carle) who needs a pair of grave robbers to bring him a corpse for one of his experiments. The boys find themselves enlisted, and neither they nor the scientist realize that the butler (Charles Rogers) is an undercover detective who is trying to keep the madman under control. While Stan and Ollie head off for the graveyard, the scientist is carted away. The detective, meanwhile, goes to the graveyard himself in order to scare away the would-be grave robbers. Frighten them he does, but he hasn't counted on the boys' persistence (or their stupidity). The duo's attempt to climb the graveyard wall results in Ollie flying through it and smashing it to bits. Later on, Ollie is spooked by his own toes, which are peeping through a mound of dirt, and smashes them. The detective, wrapped in a sheet and trying to alternately play a ghost or a corpse, gets his share of knocks, too. When Ollie finally puts him in a sack and has Stan cart him off, the detective pokes his hands and feet through the material. He frightens the boys so much that he and Ollie wind up falling in a deep puddle (Stan, as usual, avoids this fate). The boys finally run away in fright.
Critic Reviews for Habeas Corpus
Audience Reviews for Habeas Corpus
There are no featured reviews for Habeas Corpus at this time.
Habeas Corpus Quotes
There are no approved quotes yet for this movie.
Discussion Forum
Discuss Habeas Corpus on our Movie forum!