Have a Good Funeral, My Friend (Buon funerale, amigos!... paga Sartana)
(1971)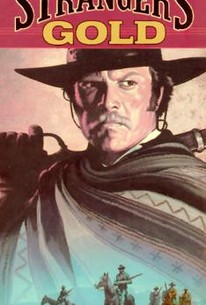 AUDIENCE SCORE
Critic Consensus: No consensus yet.
Movie Info
In this western, a taciturn and enigmatic gunfighter cleans up a corrupt town.
Critic Reviews for Have a Good Funeral, My Friend (Buon funerale, amigos!... paga Sartana)
There are no critic reviews yet for Have a Good Funeral, My Friend (Buon funerale, amigos!... paga Sartana). Keep checking Rotten Tomatoes for updates!
Audience Reviews for Have a Good Funeral, My Friend (Buon funerale, amigos!... paga Sartana)
The 4ths of 10 films from the Sartana The Complete Saga Collection. Sartana blows into town just after a local prospector, Joe Benson, has been murdered. Suddenly, there seems to be no shortage of buyers for the old man's land that most describe as nothing more than a pile of worthless sand. The two men who seem to want the land the most are the local crooked banker and the Chinese gambling parlor owner. But why? With Sartan's help, Benson's niece and heir plays the two potential buyers against each other looking to get the most for the land. Will she succeed? The only thing that's certain is that Sartana's going to do whatever he cam to make sure he comes out ahead. Certainly not what I would call a top of the line Spaghetti Western, Have a Good Funeral, My Friend . . . Sartana Will Pay (let's shorten that to Have a Good Funeral for the rest of this comment) is still an enjoyable enough installment in the Sartana series. Gianni Garko is back as Sartana. He's excellent in the role and provides the character with just the right amount of mystery to throw doubt on his motivations. Even among the super human feats of other SW heroes, Sartana's abilities with a gun, a deck of cards, or being in the right place at the right time are unmatched. The supporting cast features a number of familiar faces - Helga Line and Franco Ressel being chief among them. But I was most impressed with Daniela Giordano and George Wang - the latter seemingly enjoying himself as much as anyone. Giuliano Carnimeo's direction is more workmanlike than artistic, though he does provide a visual flourish or two as Have a Good Funeral progresses. The plot has enough twists and turns to keep things interesting. And even thought the man behind the killings is easy to spot for anyone who's seen enough of these movies, it's still fun to watch Sartana figure things out. Finally, Bruno Nicolai's score is definitely a high point of the film, even if it is eerily reminiscent of some of his other work. Overall, not a bad example of what I'm going to call a lesser SW. Trust me, you could do a whole lot worse. 3 Stars 1-15-13
Bruce Bruce
Super Reviewer
½
Gianni Garko is 100% badass in the third Sartana film. Sure, nothing new about that, but seems the makers came to their senses and started to discard over-written plots about double-crosses and what not and finally started to make Sartana's skills shine even more. Yes, there are double-crosses, a conspiracy between several individuals. It is the same plot of the previous two movies, but with a far better pacing. Things really get over the top now, in a good way that is. Sartana is throwing cards like knifes, and he's pretty much invencible, but the story knows how to show him as a smart fellow, and not just a supernatural killing machine. The bad guys this time are better written, so that helps a lot too. Nicolai's soundtrack is perfect, and Carnimeo's direction, while nothing stunning, gets the job done. With more action and stylish decisions comes a couple of silly cliches, one in particular involving Sartana chasing a bunch of killers, who shoot everything they have against him almost at point blank, without ever hitting him. Thankfully it doesn't happen very often, again, i know it's part of the aura of Sartana being an invencible badass, but that scene was just sloppy. It shows for the simple reason thatthe rest of the film is fluid and pretty much flawless. It doesn't break it of course, overall, a lot of fun for any western or non-western movie fan.
Tsubaki Sanjuro
Super Reviewer
Have a Good Funeral, My Friend (Buon funerale, amigos!... paga Sartana) Quotes
There are no approved quotes yet for this movie.