Question humaine, La, (Heartbeat Detector)
(2007)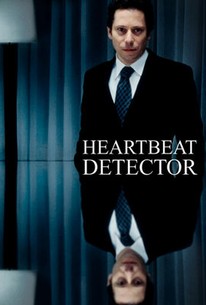 TOMATOMETER
AUDIENCE SCORE
Critic Consensus: Gripping and provocative psychological thriller about corporate responsibility remains tense throughout and despite its long running time.
Question humaine, La, (Heartbeat Detector) Photos
Movie Info
As a Parisian petrochemical company forges on into the 21st century, the in-house human resources psychologist leads a probe that proves the ghosts of the previous century still hold sway over current events in director Nicolas Klotz's labyrinthine drama. Simon (Mathieu Amalric) is a human resources worker who has spent the last seven years working at the Paris branch of a powerful German-based company called SC Farb. In addition to assessing the hiring and firing practices of the company, Simon was also charged with the task of conducting motivational workshops. When Assistant Director Karl Rose (Jean-Pierre Kalfon) implores Simon to conduct a clandestine assessment of firm director Mathias Jüst's (Michael Lonsdale) mental health after rumors of erratic behavior begin to circulate in the German head office, the shrewd human resources worker forms a factory orchestra as a means of stealthily gauging the stability of his violin-playing subject. Later, a comprehensive investigation of company archives and anonymous letters begin to snake ominously back in time to the darkest days of World War II.
Rating:
NR
Genre:
, ,
Directed By:
Written By:
In Theaters:
On DVD:
Runtime:
Studio:
New Yorker
News & Interviews for Question humaine, La, (Heartbeat Detector)
Critic Reviews for Question humaine, La, (Heartbeat Detector)
Audience Reviews for Question humaine, La, (Heartbeat Detector)
The human "question", or the human "issue", though slightly self-indulgent, pierces the heart with melancholic poetry and washed out photography. It points to the elephant in the room: the coldness of the monster inside all of us. Not for people in denial of the human condition.
Roni Fraser
one of my favourite things is to watch a film like this one without any idea what it is and this french drama doesn't disappoint.
Greg Wood
½
It's easy to paint all of nazi germany as sadistic monsters, ripping the heads off of babies and throwing them into ovens, but the truth is a little more disturbing. We must rationalize and demonize in order to cope with the fact that some of these monsters, these murderers, were little more than bureaucrats performing a grotesque but necessary function in order to make society a "better" place. While nazism had roots in mysticism and the occult, it also arose out of intellectual pursuits in genetics and socialism. The purpose of weeding out "inferior" gene pools of the jews, mentally ill, gypsies, etc. was to make the human race as a whole more strong. In this society, the individual was unimportant, only the propagation of the species. The idea that some of us are the "master race" while others are a "sub-species", while primitive pseudo-science, could be swallowed by a lot of people with the right motivators in place (and a master orator like Hitler to feed it to them). It's not enough, especially in hindsight, to recognize something as evil, whether it be a movement or idea, we have to understand how evil rises out of something benign. "Heartbeat Detector" (also known as " La question humaine") centers around a corporate psychologist who, while extremely efficient in stream-lining the corporation, has suddenly found himself surrounded by executives with nazi connections. Granted, firing someone from a job is in no way equivilent to murdering them in a holocaust, but the methods and terminology of the business world are eerily similar to that of the nazis. Referring to men as numbers, it's easier to terminate them if they can be somehow dehumanized. Is there something intrinsically evil in trying to increase the "greater good" by eliminating the lesser and weaker members of an organization? Maybe Heartbeat Detector tries to make that connection, but one can always get another job if one is fired from a business for issues one has created for oneself. Being fired for being lazy isn't the same as being murdered for being born the wrong religion or race. It is an intriguing concept, however. Heartbeat detector is an interesting, thought-provoking film that challenges the notion of innocence or guilt when it comes to committing evil deeds.
Devon Bott
Super Reviewer
Question humaine, La, (Heartbeat Detector) Quotes
There are no approved quotes yet for this movie.
Discussion Forum
Discuss Question humaine, La, (Heartbeat Detector) on our Movie forum!